Zaheer Jhanda, the controversial businessman linked to the fake gold scandal has spoken for the first time, revealing his role in the dealings and shedding more light on the scandal that is threatening to sink the high and mighty in both political as well as business circles.
In a candid interview with Citizen TV, the flamboyant businessman stated that the controversial gold in the deal that would see him pocket Ksh 1.43 Billion was still in the Democratic Republic of Congo.
"We are waiting for the gold to come from Congo so that we can be able to export it to Dubai. " he asserted.
Cited as the mastermind of the foiled deal in which a Saudi Prince was swindled hundreds of millions of shillings for gold that was never to be, Zaheer distanced himself from all wrong-doing, maintaining that he is an honest businessman.
"My role was not to establish if the gold was genuine or fake…I am not a conman. I am a straight (forward) guy, I work hard for myself to get to where I want to get." He stated.
He clarified that his role in the controversial deal was to offer advisory services focusing on purchase, customs and exportation rules to Dubai based gold trading company ZLIVIA.
A contract signed between the controversial businessman and the Dubai-based gold trading company reads in part that Zaheer "would assist ZLIVIA with all documentation, including payment of any taxes, customs and levies relating to the purchase of the commodity".
For his services, Zaheer was to be paid a whopping 14300000 US dollars, an equivalent of Ksh 1.43 billion.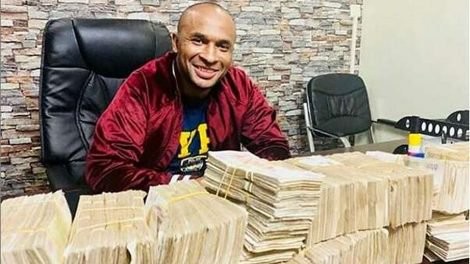 File image of Zaheer Jhanda the businessman linked to the fake gold scam
"The company contracted me for my consultancy services which was purely based on advisory on taxation and exportation of the gold that was to come from the Democratic Republic of Congo." Stated Zaheer.
Below is the video, courtesy of Citizen TV.
Zaheer who contested the 2013 Nyaribabri Chache constituency elections cuts the image of a flashy and well-connected businessman whose networks run deep in government as well as business circles.
The internet is awash with images of his display of oppulece, posing for photos with notable personalities in Kenya including President Uhuru Kenyatta, DP William Ruto, Raila Odinga, Mike Sonko among others.
He made the remarks on a day that a phone call recording allegedly between Bungoma Senator Moses Wetangula and an Arab operative believed to be working for the Saudi royal family surfaced, adding a fresh twist to the scandal.
In the recording, a voice that resembles Wetangula's is heard attempting to calm down a foreigner reportedly working for the Saudi Prince by using the names of President Kenyatta, Opposition leader Raila Odinga and interior CS Fred Matiang'i.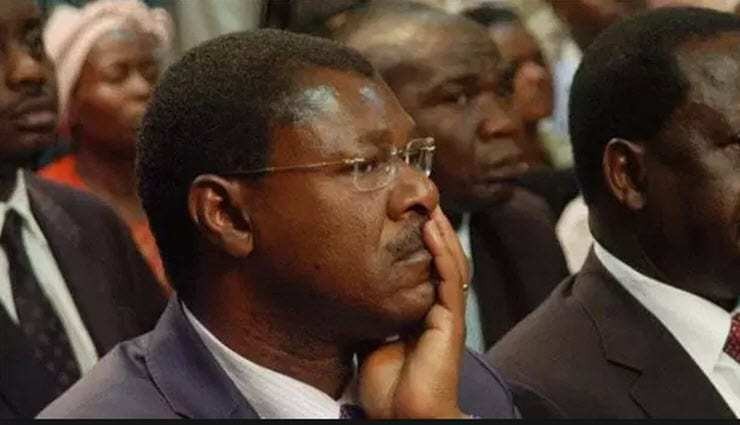 File image of Bungoma Senator Moses Wetangula
"Raila met with head of State on this matter (controversial gold) and explained to him and the head of state has called the minister (Matiang'i) "says the voice that sounds more like Wetangula's.
He goes ahead and confirms that Raila who has met the head of state will communicate when the consignment will be picked.