Ivy Wangeci, the student hacked to death at Moi University's School of medicine, had confided her classmates about the stalking tendencies by the man who eventually took her life on Wednesday morning.
According to Rodgers Abidha, a sixth year at Moi University who was in the same class as Ivy, narrated that the deceased had complained of being pestered by Naftaly Kinuthia.
Abidha further intimidated that his classmate was killed only hours to her birthday which she would have celebrated today (Wednesday April 10th).
"It's a sad day in our school, losing a classmate, a friend and finalist with just months left for her to complete her degree in Bachelor of Medicine and Surgery (MBCHB). Just this morning. Moreover, tomorrow (10/04/2019) is her birthday," he wrote on social media.
HIV/AIDS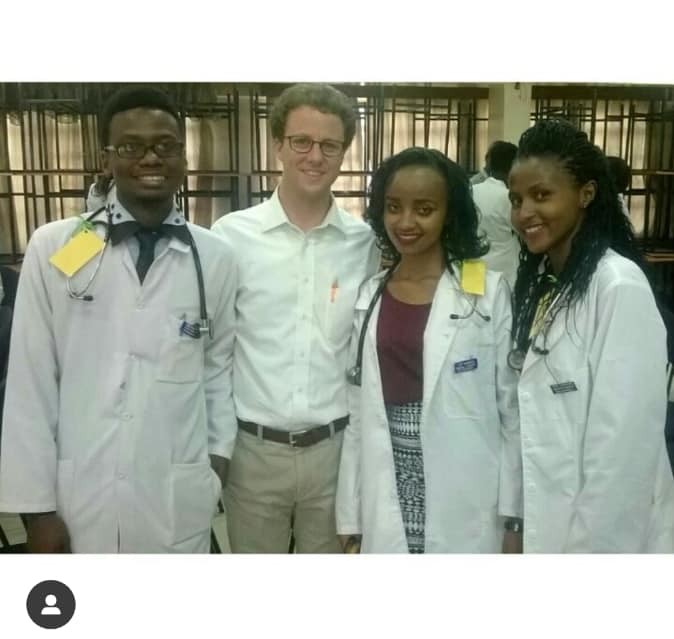 Another close friend was quoted by Nation saying the late had been avoiding Naftaly for the past year – even having to change her number to avoid being pestered by the
The two classmates were quick to dismiss unverified rumors peddled on social media to the effect that Naftaly had committed the heinous act after discovering Ivy had infected her with HIV/AIDS.
"The stories going rounds that they had dated and that she infected him with HIV/AIDS are just fabrications by people to try and make their stories more interesting for the public to click on their blogs."
"In fact, the information from the close best friends is that Ivy never had any romantic affiliations to the assailant, let alone even dating that person. Moreover, the guy, according to the close friends, wasn't even Ivy's type. Ivy had a romantic interest in school, a classmate, and they were together all the time, so all of you guys claiming she was dating this monster who killed her are just absurd," Abidha said.