The prosecution will be calling 32 witnesses against journalist Jackie Maribe and her fiancé Joseph Irungu in the Monica Kimani murder case.
On Tuesday, Assistant Director of Public Prosecutions (DPP) Catherine Mwaniki said four of those to give their testimony are protected witnesses while five are experts.
According to Ms Mwaniki, the prosecution will produce photographs among other digital evidence to prove their case.
Assistant Director of Public Prosecution Catherine Mwaniki said four of the 33 are protected while five are expert witnesses.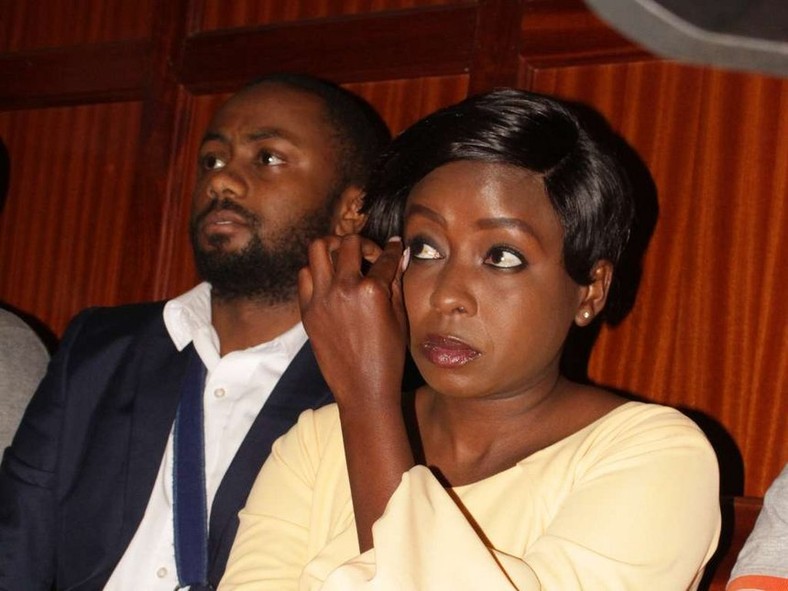 Ms Maribe and Mr Irungu denied killing Monica Kimani, an offence they allegedly committed on September 19 last year at Lamuria Apartments in Kilimani.
Bail for Jowie Irungu
Although Ms Maribe had been freed on bail by the court, Jowie had been denied bail and applied afresh.
However, Ms Mwaniki opposed the application, saying the accused had sent a threatening message to Ms Kimani's brother a day before she was killed.
Mr Irungu's request for bail had initially been denied by Justice James Wakiaga saying he was a flight risk, had access to weapons and could intimidate witnesses.