In the wake of a chilling encounter with robbers, Nairobians have been warned against using the Southern Bypass at night or wee hours of the morning.
A motorist who survived a robbery incident along the same bypass took to social media, narrating how he survived the incident and exposing new ways that robbers have devised to execute their plan.
In a post that has gone viral, the motorist has attached pictures to show the extent of damage inflicted to his car following a well-crafted trap by robbers.
The motorist recounts that he crashed into one of the two building blocks used by the robbers to block two lanes heading towards Waiyaki way.
The impact saw left the tyres and rims of his vehicle shuttered to pieces, forcing him to stop.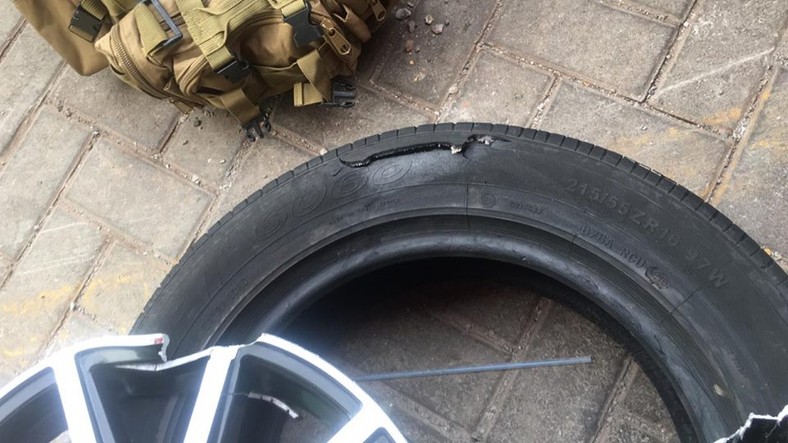 "Left Nairobi this morning at 3am for shags with my family; used Southern Bypass to connect with Waiyaki way; almost reaching at Kikuyu interchange just 3km to Waiyaki way; stretch between Karen Interchange and Kikuyu interchange; thugs put two building blocks (machine cut building stones) on the road for the 2lanes towards Waiyaki way.
"So I hit one of the stones and my whole front left wheel; tyre plus rim is shuttered into pieces; I manage to safely bring the car to a stop; thanks to God and the weight of the car I'm driving; it doesn't swerve; it balances and safely come to a stop."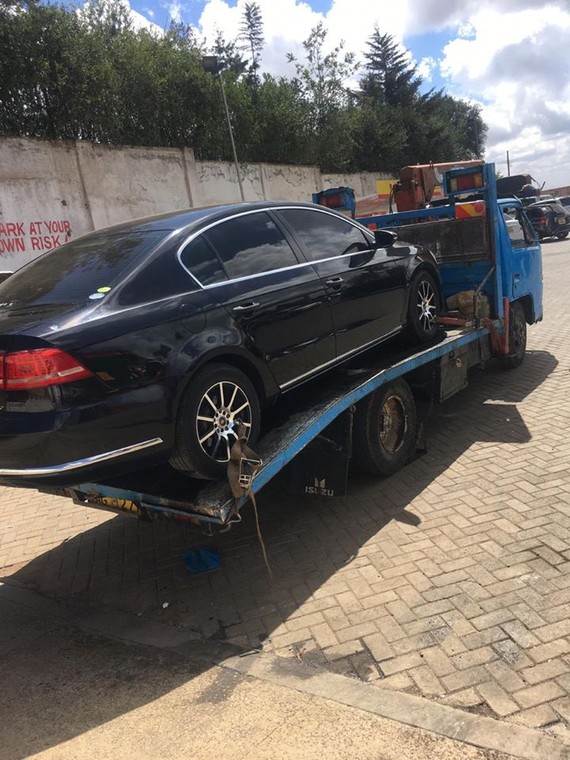 As soon as he stepped out of the car, two robbers appeared out of the darkness wilding metal rods as a second car hit the remaining block strategically positioned to block the road.
"Immediately I stop, 2middle aged men say between late 20s n early 30s appear with metal rods.
I'm out of the car and my family is still in the car, I alert them to lock the car which they do n am now out alone; another car hits the other remaining block and this time this one veers off the road and hits the rail; one more thug joins the other two and now we about to be robbed." He narrates.
They were however saved by other motorists who stopped at the scene hooting, prompting the robbers to flee into the darkness.
"This time I had opened my boot for my weapon too and thank God another oncoming motorist stops and starts hooting with hazards on, other oncoming vehicles come and all stop and now the thugs panic and run away. God is with us and we live to see another day again."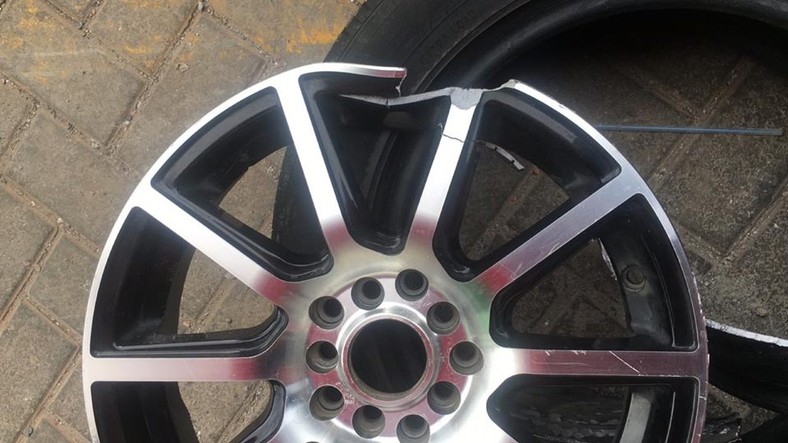 In the post that was shared on Motorists Association Of Kenya FaceBook page, the motorist urges others "to be safe and avoid Southern Bypass at night or wee hours of the morning; it's not safe at all".