Gatundu South legislator, Moses Kuria has sensationally claimed that several people have camped in Vienna, ready to grab Eliud Kipchoge's Ineos 1:59 Challenge prize money should he win the race in record time.
Taking to Facebook, the Kuria alleged that some individuals have pitched tent in Vienna with the eyes firmly on the prize should Kipchoge win the race.
"In case you make it, may God protect your cash prize from those already in Vienna" Read part of his post.
Among those who are in Vienna to cheer the athlete is DP Ruto and a host of other government officials.
The MP wished the accomplished athlete success at the event, expressing hope that he will achieve the unimaginable feat.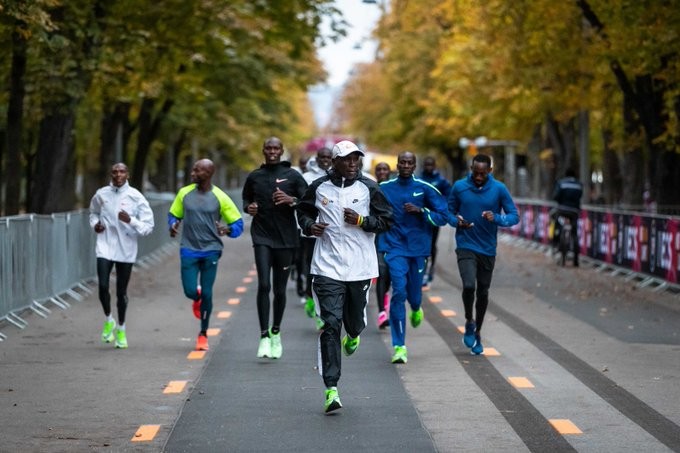 Eliud Kipchgoge preparing for the Ineos 1:59 Challenge
"Wishing all the very best to Eliud Kipchoge in Ineos 1:59 Challenge. In the unlikely event you do not make it, may God give you fortitude to try again." Wrote Kuria.
The event which was widely publicized will be watched by millions across the globe.
President Uhuru Kenyatta on Friday, October 11, made a phone call to the marathon world record holder, assuring him that the entire country behind him in his quest to become the first person to run a full marathon in under two hours.
"You are in our prayers my friend, I just wanted to pass on that message to you. We just pray that you will be successful.
"May God bless you my brother and continue protecting you and give you all the strength and courage you need and remember you have all the 46 million of us behind you," Said President Uhuru Kenyatta.