Expect heavy rainfall intensity in the next few days, the Kenya Metrological department says.
In a statement issued on Friday, the Met department asked Kenyans to be on the lookout for flash floods.
Areas around Rift Valley, the Coastal strip and South-Eastern of Kenya and Northern Kenya will receive heavy downpour between October 10 and October 14.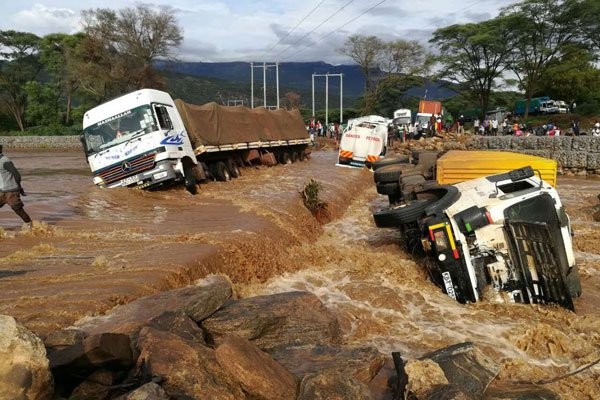 Watch Out for Flash Floods
The statement by the Met department read: "Residents in all the mentioned areas are advised to be on the lookout for potential flash floods."
Residents warned
It continued: "Floodwaters may suddenly appear in places where it has not rained heavily and can be deeper and faster than they look."
Residents were cautioned against driving through or walking in moving waters and people living in landslide-prone areas asked to be on high alert.
Watch Out for Flash Floods
The weatherman also warned against sheltering under trees and near windows due to exposure to lightning strikes.
"The heavy rains and moderate to strong winds may result in storm surges along the coast; hence fishermen and all in the maritime industry should be on high alert," the statement warned.