Ugandan authorities arrested 17 people over the weekend, including a South Sudan official who identified himself as a minister.
The crackdown in a reinforcement of Tobacco Control Act 2015.
The group was arrested from Kabalagala, a suburb in Kampala commonly known for Shisha parlours.
The unidentified minister was briefly in detention and later released after 'establishing his particulars'.
Diplomatic relations
Ugandan authorities declined to disclose if the 'minister' would be arraigned in court to avoid staining diplomatic relations between the two countries, according to Daily Monitor.
Last week, a popular and controversy South Sudan 'tycoon' Lawrence Lual Malong Jr was released from custody after nearly two months.
He was arrested in November by the Internal Security Organisation operatives on a wide range of criminal acts, including fake bogus deals.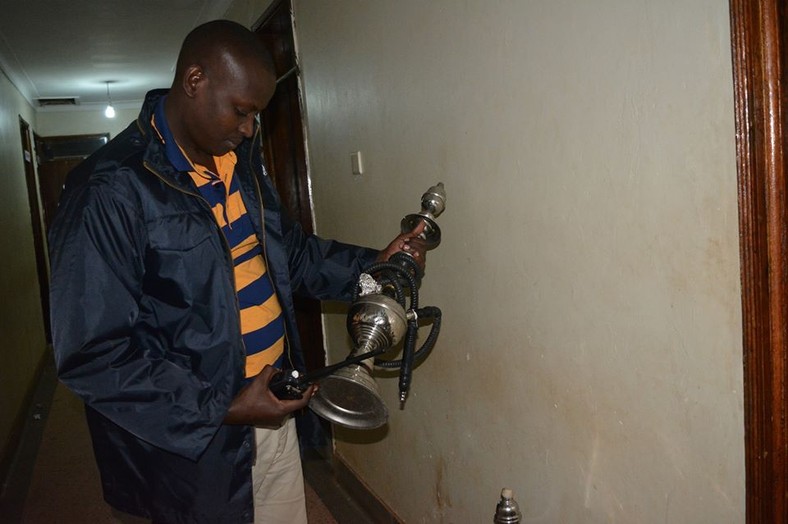 Shisha ban
In 2015, the Ugandan government passed a law that bans the importation, distribution and possession of Shisha.
Authorities started a crackdown against Shisha smokers in Kampala bars in 2016.
Smoking in public in Uganda attracts a fine of UGX480,000 or two months imprisonment or both.
Health risks
Researchers warn that Shisha could be more detrimental to a person's health.
"A single session of hookah smoking may be equivalent to more than a packet of cigarettes, and the inhaled toxic compounds may be even greater."