Sludge charcoal briquettes will be replacing timber charcoal as fuel for cooking in Uganda.
The country's National Water and Sewerage Corporation Corporation (NWSC) on Wednesday signed a memorandum of Understanding with Water for People Uganda to produce briquettes from faecal sludge.
Faecal sludge is a mixture of human poop, water and solid wastes that are disposed of in pits, tanks or vaults of on-site sanitation systems.
The research on the production of sludge briquettes has been ongoing for over 3 years. This new form of technology will provide quality fuel and improve the lives of Ugandans.
"Briquettes made out of faecal sludge are better than the other briquettes we have been using. They don't have ash like charcoal, cooks for longer hours and cheaper on the market," Cate Zziwa Nimanya of Water for People said.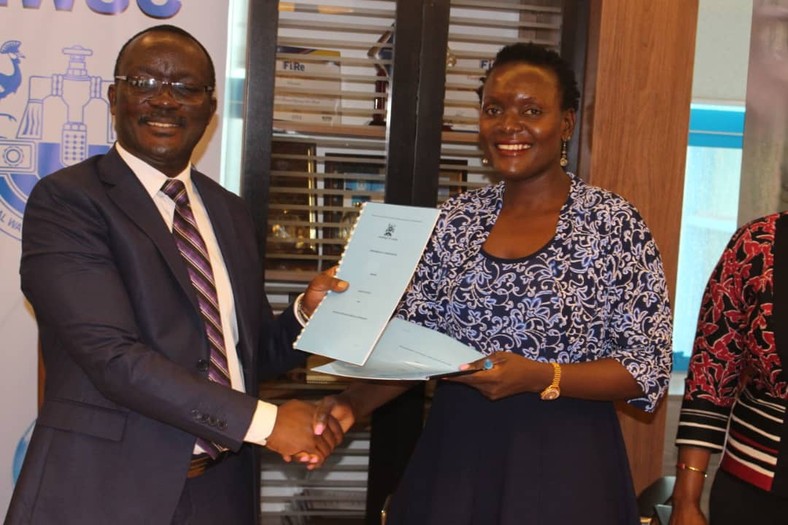 Sludge briquettes don't require cutting down trees to make charcoal hence conserving the environment.
NWSC Managing Director Silver Mugisha said the non-profit making innovation is a "very important milestone".
The sludge briquettes will be sold by different entities countrywide and are believed to be 4.4 times more cost-effective than normal charcoal.
35 honeycomb sludge briquettes will cost about UGX70,000 and have a total of 210 hours of burning time -- compared to 48hrs of a sack of timber base charcoal.
Also Read: Uganda's first locally produced electric bus will hit the road early 2019