Minister of State for Tourism Godfrey Kiwanda Ssubi has appointed Lilly Ajarova as the new Chief Executive Officer of Uganda Tourism Board (UTB).
Ajarova, the founder and Executive Director of Ngamba Chimpanzee Sanctuary, will be deputized by Mr. Bradford Ochieng. 
The announcement of Ajarova's appointment was made on Thursday after a tight run for the position with former Uganda Wildlife Boss Andrew Ssegona and Ochieng Bradford Robbster.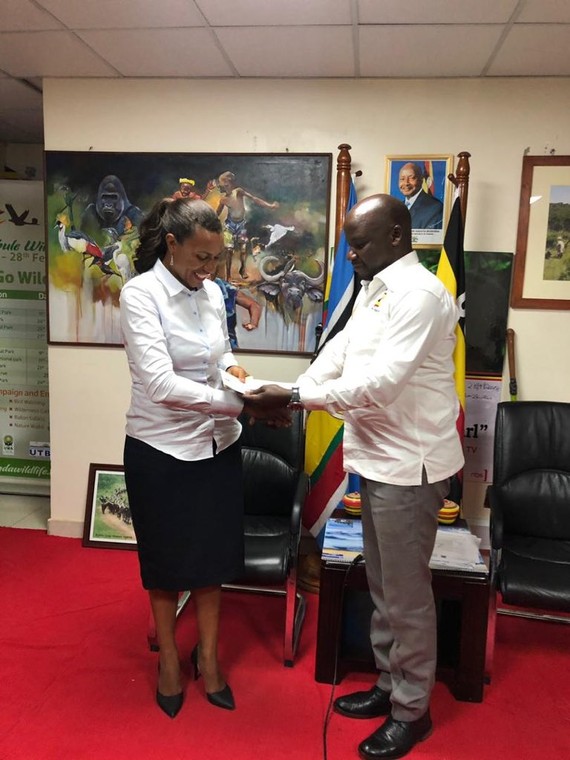 Previous work experience
Ajarova brings to the office of Uganda Tourism Board a plate full of experience in the wildlife industry.
She has worked with numerous organisations both locally and continentally.
The new UTB boss has served in UTB before as committee chairperson and spearheaded the implementation of quality assurance, grading and classification of hotels in Uganda.
On top of that, she immensely contributed to the development of policies related to tourism in East Africa.
Ajarova has several notable accolades on her name, including National Golden Jubilee Award, Tourism Excellence Award and Wildlife Conservation Award.
Her best practice in the industry has seen her develop best practices for 22 sanctuaries and wildlife centres in 13 member countries of Pan African Sanctuary Alliance