The family of the late businessman and rally champion Charles Muhangi has revealed he suffered a heart attack.
Muhangi's family released a postmortem which was carried out by pathologists led by Police Director of Medical Services Moses Byaruhanga.
A family doctor was also part of the postmortem examinations, Muhangi's brother revealed.
Also Read: MPs raise concern as Uganda launches the first batch of e-passports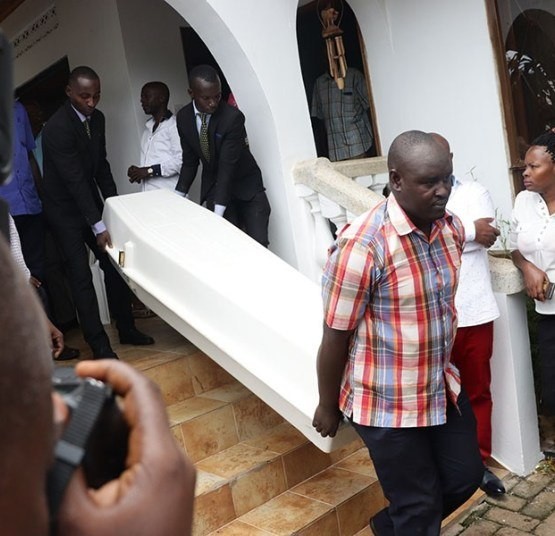 The family of the renowned businessman have agreed to take some samples to the Government Analytical Laboratory to carry out a toxicological analysis, according to URN.
Muhangi, 65, was announced dead on Thursday morning after he was reportedly found without a pulse in his bed at a family house in Buziga.
His close friends who were with him before his death said he was healthy and in a good mood.