Bobi Wine and 34 others accused of treason following the Arua incident last year, appeared in a court in Gulu on Thursday.
The father of four shamed police authorities before the Gulu Grade I Magistrate Kintu Isaac Imran.
Wine, also known as Robert Kyagulanyi, told the court that police are still in possession of his wedding ring and other valuable items.
The legislator was brutally arrested in Arua last year and allegedly tortured by Ugandan soldiers and police officers for pelting stones to the president's car.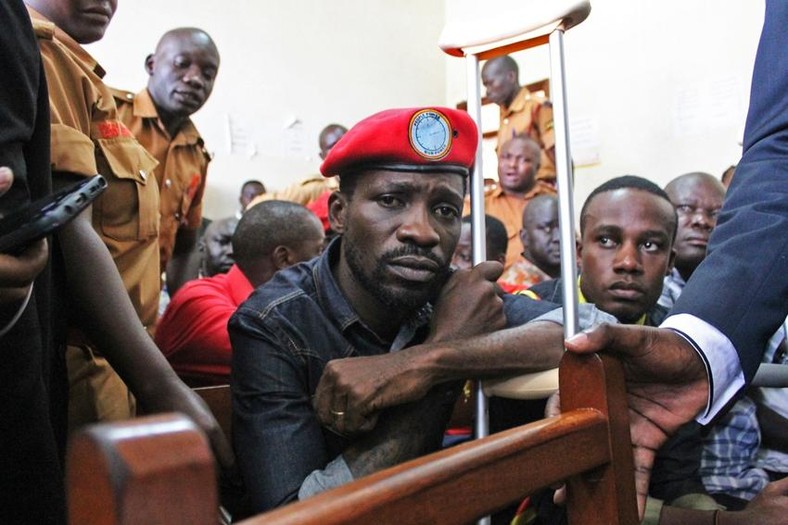 He also disclosed that police continue to hold his phone, money worth over UGX5m and identity cards.
During his last bail application hearing late August, Wine wife shared an emotional 10th year wedding anniversary as she hoped his man would be granted freedom -- which the court did allowing the MP to seek specialised treatment abroad.
Meanwhile, the court adjourned the case to March 14th to allow the prosecution to finalise investigations.