Musician-turned-MP Bobi Wine has been listed among the top 100 Global Thinkers by Foreign Policy.
Wine, 36, is being recognised for his efforts in 'fighting for the dignity' of the poor and 'rallying the youth by arguing against a social media tax'.
The legislator made international headlines last year when he was brutally arrested and allegedly tortured by Ugandan soldiers.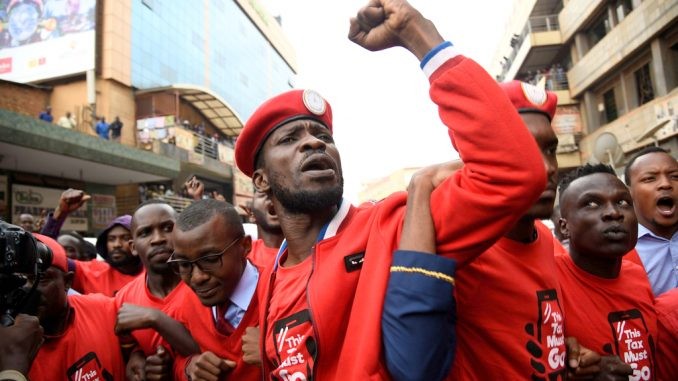 Wine, also known as Robert Kyagulanyi, has continued to rally Ugandans through 'people power' campaign as he hopes to unseat President Kaguta Museveni, the country's president since 1986.
He has publicly said the only thing he wants is Museveni's seat but in a peaceful process. He continues to rally citizens to get national IDs ahead of 2021 presidential elections where Museveni is expected to seek another term to extend his 33-year rule.
With the full list of Global Thinkers expected for release on January 22, the Ugandan MP is named in the activism and arts category.