Ugandan army on Friday recovered and detonated smoke grenades in the central part of the country.
Two smoke grenades were found in a metal scrap shop in Mubende District, privately owned newspaper Daily Monitor reports.
The scrap shop owner told the local newspaper about an earlier explosion which destroyed his house before the army came in to recover remaining grenades.
His house, which shelters the scrap store, was destroyed completely when the explosion happened. He managed to escape with minor injuries from the debris.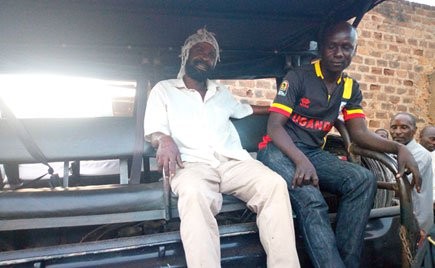 Authorities believe the smoke grenades could have been picked from Kabamba shooting grounds.
An official from Kabamba Military Academy revealed that they found 'misfired cartridges of ammunition used during training'.
Earlier this week, Uganda's Chief of the Defence Forces (CDF) Gen. David Muhoozi said the country is facing a security threat from foreigners entering the country from troubled DR Congo and South Sudan.