Authorities have arrested a 19-year-old man for allegedly insulting President Kaguta Museveni.
Joseph Kasumba allegedly led a group of youth to hurl insults to the president when his security operative ordered drivers to give way to the presidential motorcade in Kanoni Town Council, Gomba District.
Privately owned newspaper Daily Monitor reports that the teenager called Museveni all sorts of names, including Bosco.
Bosco is a fictional character who appears in an MTN commercial which was released last year. In the commercial, Bosco exhibits characters of a villager who is getting acquainted with city life.
Also Read: Uganda at high risk for Ebola as screening resumes at DRC border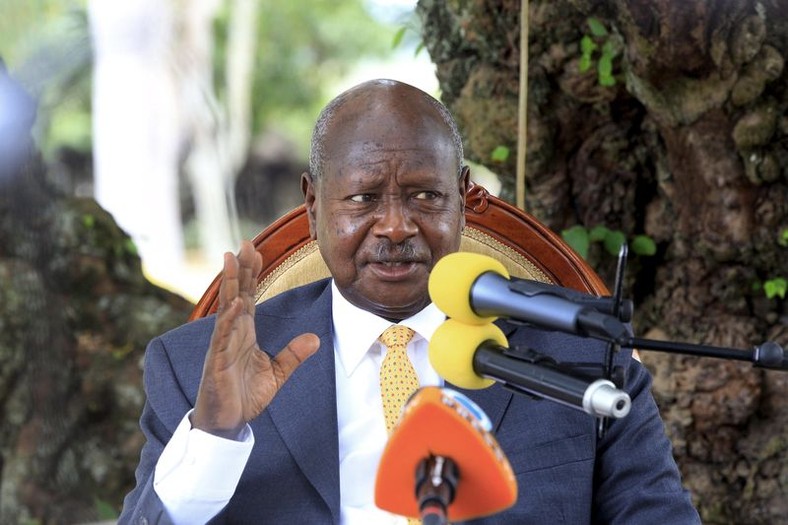 Police authorities in Gomba District told the newspaper that the suspect will be charged with 'alleged alarming, annoying and ridiculing the person of the president contrary to the Penal Code Act'.
This is not the first time the president has been insulted.
In 2017, a Makerere University professor referred to the 74-year-old president as a pair of buttocks on social media.
Dr Stella Nyanzi was charged with offensive communication and cyber harassment contrary to the Computer Misuse Act 2011.