Workers at Kenyatta National Hospital (KNH) said they will be downing their tools on Monday as their strike begins.
The strike will take effect despite a move by the KNH management to comply with one of the demands tabled by the union on house allowances when the strike notice was issued on August 21.
Kenya Union of Domestic, Hotels, Educational Institutions and Hospital Workers (Kudheiha) called for the strike after the expiry of a 14-day notice to push for higher pay.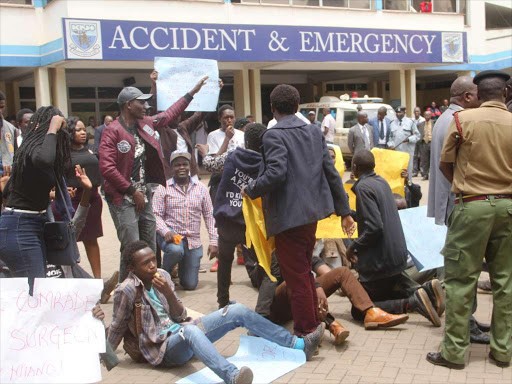 KNH Workers strike kicks off
Kudheiha is demanding the implementation of resolutions from the State Corporation Advisory Committee that upgraded the hospital's parastatal status from 3C to 7A.
Top Management
According to Kudheiha Secretary General Albert Njeru, only the hospital's top management have benefitted from the upgrade.
"Only the hospital chief executive officer and senior management who benefited. Is KNH being run by the management alone?" Njeru asked.
"We are committed to serving Kenyans but the terms and conditions of the workers should be improved," he said.
Allowances
The strike will hit both medical and non-medical staff as long as they are employed by the hospital, despite union affiliation, according to Njeru.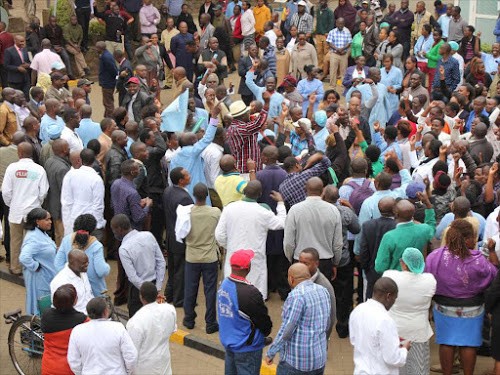 KNH Workers strike kicks off
The 2012 resolutions, gave the metrics on how new salaries would be calculated.
The lowest basic salary for the hospital CEO was set at Ksh400,000, while maximum had been capped at Ksh560,000. 
House allowance was to be between Ksh60,000 and Ksh80,000.