An article penned by economist David Ndii, accusing President Kenyatta's family of planning to benefit their businesses through the Huduma Namba programme has gone viral even as the registration of Kenyans kick started on Tuesday.
Ndii released the Op-ed on Tuesday, just when the President was launching the Sh6 billion project to register all Kenyans on the huduma namba.
The economist claimed he had accessed documents from whistle blowers who have been forced to support an alleged scheme to have certain banks associated with the first family control lending to small and medium enterprises (SMEs).
According to Ndii, the government plans to launch a credit facility for SMEs named Wezesha which will be managed by CBA (owned by the President's family).
CBA-NIC Merger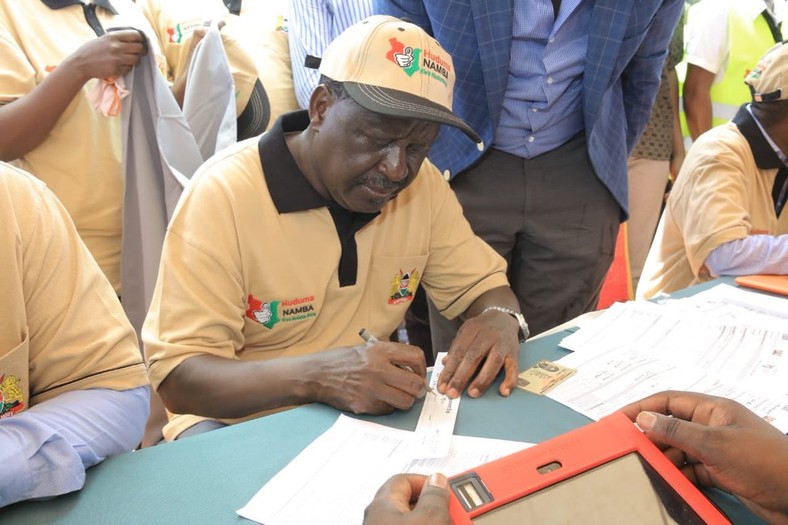 CBA will work with other banking institutions including NIC Bank(which is in the process of merging with CBA), Diamond Trust Bank (DTB), the Kenya Commercial Bank (KCB) and Cooperative Bank.
Wezesha will allow SMEs to access credit of between Sh50,000 and Sh200,000 which shall be repaid within twelve months.
While the banks will provide the funds needed to fund the SMEs, the government will create a fund to caution the banks from defaulted risk.
"The funding partners propose that the GoK establishes a credit risk guarantee fund, that is administered by the Central Bank of Kenya, to provide mezzanine credit risk cover for any credit losses above three percent, up to the prevailing NPL rate," Ndii says while quoting one of the documents reportedly in his possession.
Ndii further notes that the Wezesha project is deliberately designed to fail as it has a very low lending rate that would causes losses, but such losses would be catered for by the government.
"Wezesha is simply a scheme to fleece the public. In today's financial lingo, the Scheme is fully "de-risked." This is par for the course in "public-private partnership" (PPP) ventures, where the profits are privatized, but the losses are socialized (i.e. borne by the public)," he adds.
The economist concludes by noting that CBA stands to benefit as it would eventually monopolise the banking and financial services sector on account of the SMEs that would enroll through Wezesha and the partnership it already has with Safaricom in management of MShwari loans.
"Plunder of the budget ends once the thieves leave office. Wholesale enclosure of large chunks of the economy will keep the dynasty in the black long after he has left office. Welcome to the Kenyatta Republic Inc," Ndii eerily concludes.