Deputy President William Ruto has departed for Vienna, Austria, to support of world marathon record holder Eliud Kipchoge during the historical INEOS 1:59 challenge.
Speaking on Thursday at former Senator Boni Khalwale's home, DP Ruto said that he would not be able to attend the burial of Khalwale's first wife, Adelaide, as he will be away in Vienna on an official capacity.
"I would have wished, a lot, to be here on Saturday. However, accept my apologies as I will not be able to come because, as you know, Kenya is a sports nation," Dr Ruto said.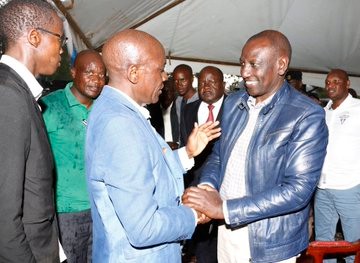 DP William Ruto with Politician Bonny Khalwale at the Requiem Mass of Mama Adelaide
"... because of that, we have one of us who will be going to make history by becoming the first man to run a marathon in under two hours," he added.
Official duty
DP Ruto said he will be representing and extending the government's support to Kipchoge at the INEOS 1:59 challenge.
"Kenyans have said that their government must be represented when that history is made."
 "For that reason, President Uhuru Kenyatta and I have agreed that I will go to ensure the flag of Kenya is flown high," he said.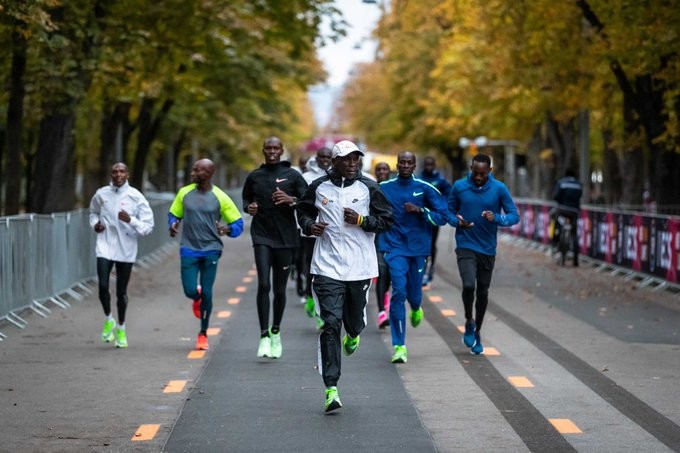 Dr Ruto will be supporting Eliud Kipchoge in Vienna
Dr Ruto will be supporting Eliud Kipchoge as he attempts to break the two-hour marathon barrier on Saturday in Vienna, Austria.
Kipchoge assured Kenyans and the world that he was feeling well, having practised on the course and exuded confidence that he will make history on Saturday.