Controversial Malindi based preacher pastor Paul Makenzi has been arrested for allegedly telling the members of the public to refrain from registering for Huduma Namba.
According to reports reaching Pulse Live, Makenzi has been telling the Malindi residents that Huduma Namba is satanic.
This comes a few days after another church in Mombasa held prayers to curse the number while rolling on the sand and crying.
Bishop Mary Kagendo of Kisima Cha Neema Cha Mwana Wa Daudi led her congregation in praying for the number.
The Bishop linked the Huduma Namba to the number 666 code as prophesied in the bible by Apostle John.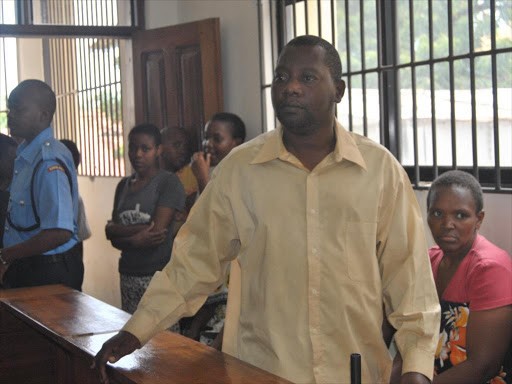 This comes despite assurances from President Uhuru that the number is in no way associated with the Bible prophecy.
Not the first time
This is however not the first time pastor Paul Makenzi has found himself in the wrong side of the law with government.
Last year, he was arrested by police for preaching radical teachings against education.
The Good News International Ministries pastor allegedly used the bible to make children drop out of school.
Police raid
One time, police raided his church and rescued 53 students aged between 10 and 35 years who had quit school.
The pastor and his wife were arrested and charged in court.