When a guy touches you, he is sending a message. If you are keen, you will note that the way a friend touches you is not the same way a man who is interested in you would touch you.
Every place he touches you means something. Here are some common places a man will touch you and what they really mean:
1. The face
Things a man touches you and what it means(thetrentonline)
A guy can accidentally brush their hand against yours but it's unlikely for that they will accidentally touch your face. The face is the first thing that attracts someone to you. So, if he goes ahead to touch it, it means he likes and is trying to get closer to you. If he goes ahead to gently touch your lips, it means he wants something deeper, like a kiss maybe or something more.
2. Hair
Not every man will come touching your hair. A man may touch your hair because he thinks it's well done or he is just appreciating the beauty. However, if he seems to enjoy stroking your hair every now and then, it means he is getting closer to you or wants to get closer.
3. Legs
Most men find a woman's legs very sexy.  If he places his hands on your thighs or rubs your thighs gently, there is no doubt that he is physically attracted to you. He knows the thighs are an erogenous zone and he knows what touching them does to your body.
ALSO READ: I struggled with chronic vaginal infections for 14 years, it was hell
4. Hips
couple relaxing(MadameNoire)
Why the hips? I mean, he could have touched any other part but he chose the hips. If he does this, he wants you badly and he expects you to understand the language.
5. He touches your upper back
He is simply telling you that he is willing to be there for you. It's a sign of solid support but it could also mean appreciation.
6. Lower back
This is a sensitive part of the body. It means that a man is attracted to you. The longer he holds, the higher the levels of attraction he feels towards you.
7. Hands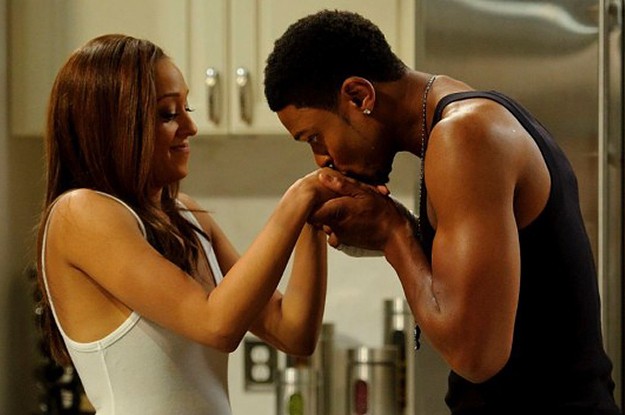 Man kissing woman's hands(BuzzFeed)
We hold hands and touch each other every now and then with friends. But if a guy carefully puts your hands on his and holds them gently, it means something. Especially if he looks you directly in the eye and holds your hands for a longer period, he likes you.