Legendary reggae artist Wyre 'The love Child' and the OG, Khaligraph Jones are headed down to GP Karting this Saturday in what is expected to be the biggest weekend bash.
The two are set to rock the stage at the Johnnie Walker Circuit Party which is in its third installment.
Fans can look forward to be entertained by Papa Jones' hit singles such as 'Watajua hawajui' and 'Mazishi'.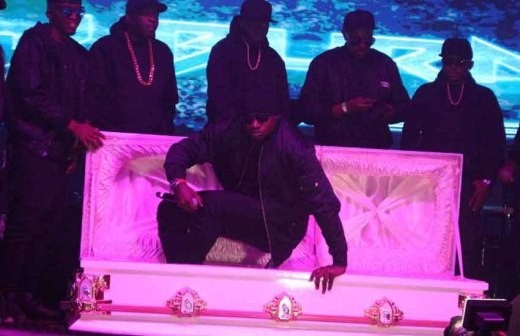 Wyre the Love Child is set to take fans back to the good old days with hits such as 'Kenyan boy, Kenyan girl' that he released with fellow Necessary Noize member Nazizi Hirji.
DJ Dru, DJ T Fresh and DJ Nijjoh will be keeping guests entertained on the decks.
Fans and F1 enthusiasts will get a chance to experience the virtual experience on a F1 track with the Virtual Reality rigs.
JW Circuit Parties
The first two GP Karting activations were held earlier on this year and they are a partnership between Johnnie Walker and Formula One.
The JW parties are aimed at recreating the international motor racing sport, Formula One, by allowing consumers to enjoy a day of GP Karting racing and get to wind down the day to great performances from top Kenyan artists.
"The activation was a total recreation of the F1 Fan Zone experience and prepares the JW and F1 fans for the experiences of the 2018 GP circuits whilst enabling JW to greatly extend its reach to F1 fans," Kenya Breweries Limited's International Premium Spirits Senior Brand Manager Ms. Alice Owambo had said.
You don't want to miss this.