Haruna Ssebagala, the official photographer of Ugandan socialite Zari Hassan, has come out to refute claims that he took a clients money and never delivered the work.
Speaking to Pulse Live Uganda on Thursday, Ssebagala described the allegations as a move aimed at tarnishing his name.
Socialite Jack Pemba's baby mama took to social media to allege that Zari's photographer is a thief.
Sumaya shared a video demanding Ssebagala money she had paid for a service -- the video and several screenshots have since gone viral on social media
Baseless allegations
Ssebagala denies not offering the services he was hired for.
He says he delivered all the pictures and not only 10 as alleged by Sumaya -- and made a refund.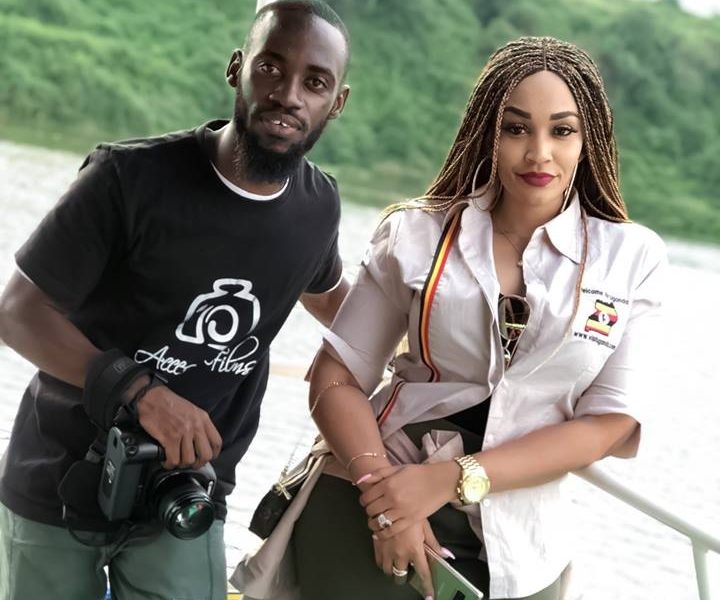 "Before I left for Botswana, my Photobook designers were working on a book for a Sumaya and all other projects which were to be delivered after. But then, they lost the design for her book. I don't know why. All that happened when I was in Botswana. Client nemugamba but she couldn't wait to listen for my other side of view. Because she was talking rudely, nemugamba omanyi, nkusaba nkudize sente zo 800k so that obeela mukakamu but I'll do that when I come back in November second week. She was ok with it.
"Mba nakakomawo bwenti. The first morning omukazi nga ali ku gate ne police. Nemubuuza oze kunsiba,? Have I refused to refund your money? I last talked to u that I'll refund your money nga nkomyewo. Second week of November. The woman wasn't listening. I'm sure she thought I never had money on me so she could take me to police. At first she was saying I owe her 1M. We had to first go back to our conversations on WhatsApp, finding out it was 800k.
"Why are media consumers fed with false information? Why would I block someone. Those are some of the reasons why I've come out to talk about this issue.
"Nakwata $200 and 60k ugx, nenzimusasula on spot in the presence of Zahara, Margaret and Tenywa (Police guy). So after the scenario, we decided to part was omukyala aba afuluma gate, she recorded me unknowingly when Tenywa the police guy was asking me for 10k. If u see the ka video, I was looking at Tenywa talking to me. But then in no time, Sumaya was recording me unexpectedly saying mbu "ngenda kuteka ne ku TV mubbi gwe."
Also Read: Some names bring bad luck - Judith Heard on Zari Hassan