President Kaguta Museveni on Saturday hosted Miss Uganda Quiin Abenakyo and her family for dinner at his plush country home in Rwakitura.
This is the second time the recently crowned Miss World Africa has been hosted by the president since her return from China where she successfully represented the country.
During her first visit to State House in Entebbe, Museveni, 74, encouraged Abenakyo to stop wearing 'Indian Hair' and keep her nature African hair.
Miss Uganda Abenakyo rocked natural hair in a pink and white partly floral dress.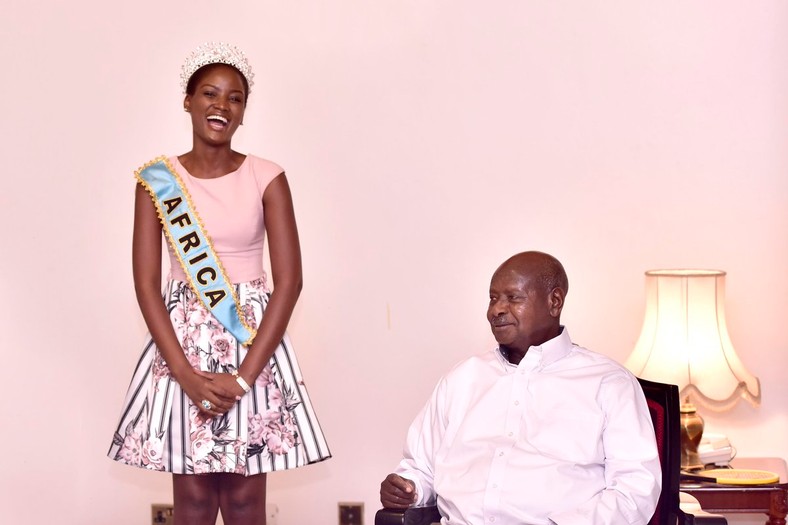 Museveni took to Twitter on Sunday and said 'I am glad she heeded the advice and re-asserted her African identity.'
He added: 'God beautifully created Africans, there is no need to add or subtract anything.'
The president reiterated that government will support Miss Uganda Foundation and also support Abenakyo in her activities.