Marini Naturals boss Michelle Ntalami has been forced to clear the air after shared a post talking about exes and haters on Instagram.
This was after she shared a post saying that everyone's social media is forever being watched by a crazy ex, or someone who claims not to like you but can't get enough of you.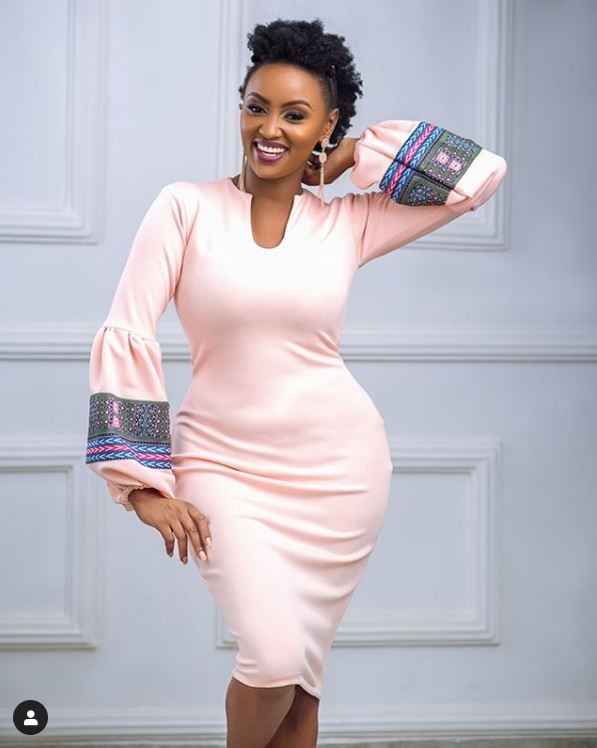 Wacheni Udaku - Michelle Ntalami forced to clear the air after Instagram post on exes
According to her, the post brought up several conversations on her DM as people tried to figure out who she was talking about, thinking it was a personal experience.
Ms Ntalami made it clear that she has no ex on Instagram and asked people to stop the gossiping because of the post.
She added that she does not believe in enmity and if any of her followers parted ways with their exes in a heartbreaking way, they should find a way to make amends.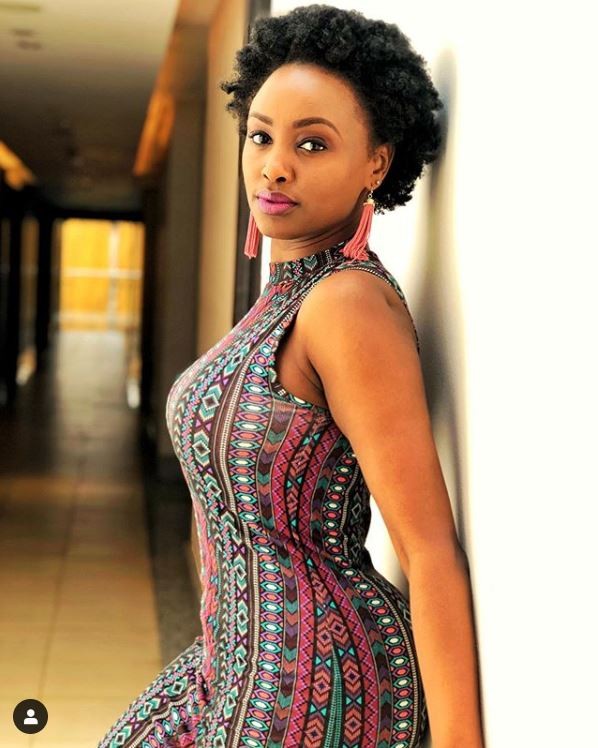 Wacheni Udaku - Michelle Ntalami forced to clear the air after Instagram post on exes
"First of all guys, I've no ex on Instagram. Wacheni udaku. Some of you have become interrogators, like "Mich are you talking about nani…" Lmao. Secondly, in case you check up on my page but not sure how to act thinking we might have a problem, we don't. I'm the sweetest, nicest person you'll ever meet. As I said I show love where I'm shown love. My claws only come out when my soul and intelligence is fucked with. So far, 98% of y' all are in good books. Thirdly, I'm happy to know many of you relate. If it didn't end tragically, just hit up your ex and make amends. I don't believe in having any enemies," she wrote.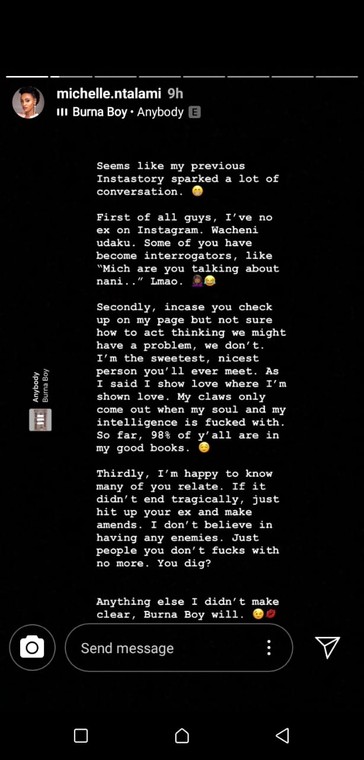 Michelle Ntalami's post
7 years to heal
This comes a few days after the Marini Naturals CEO disclosed that she was in a relationship that left her broken, and it took seven years.
Ms Ntalami noted that she was glad it happened and she has a tattoo that always reminds her of the experience.
"At 20yrs, I got into the worst relationship of my life. It changed me till today. It broke me emotionally, physically and psychologically. It took me 7 years to heal from it. In that my next solid relationship from that one was at 27yrs. But I healed, and came out stronger. I'm grateful it happened and for the changes it brought in my life. I've got a tattoo on my back, which is a powerful reminder never to let myself go there again," said Ntalami.