Socialite Shillo Kez is not new on our entertainment scene. She is a girl of city tycoon Kezimbira. She is actually the rich girl next door. She is the girl who always buys expensive tables at city concerts and loves the limelight.
She worked on different TV station from WBS TV as a teens presenter, UBC and NTV Uganda. Just at 28 years, Shillo has used her fame to start up a charity foundation that is currently doing wonders in Northern Uganda and Kampala.
Pulse Live Uganda caught up with her in a tell-all interview. She revealed much more than we expected.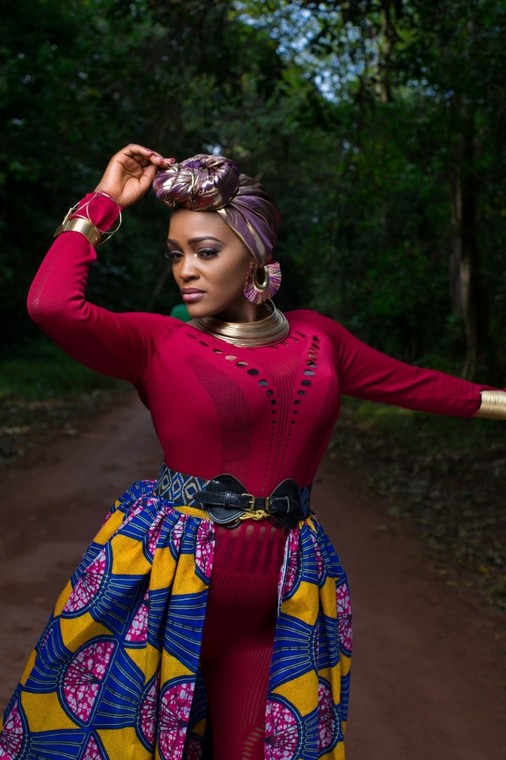 First things first, who is Shillo Kez on our social scene?
I am ShIllo Kezimbira a daughter to the famous Kezimbira a property dealer and owner of several buildings in the city centre. I grew up as a humble beautiful girl with an independent heart. From my childhood, I socialized with my father so much something the built my confidence strong.
You're always on every social event in town, what do you do exactly?
I am an accountant by profession turned into TV girl. I run my own business. I started up Shillo Foundation two years back and it is now doing great in the country. I also run my own bar.
You're a socialite who is always seen dishing out money wherever in most social events, where do you get this kind of money?
I am hardworking. I rarely sleep. I go to bed at 1 am and wake up by 5 am ready to go and hustle. I have a lot of work I am doing with the foundation. I have to balance my other businesses. So putting together all that, I see money coming in. Because I love hanging out and giving back to people, that is why you see me giving out money.
We understand you're married, how do you handle marriage with socialite life?
My husband understands me. When it is time to be out there, I give it all and when it is time for home, I am always there; I still go on my knees as I greet my man. I cook for him and even wash his feet. That is how nice I am.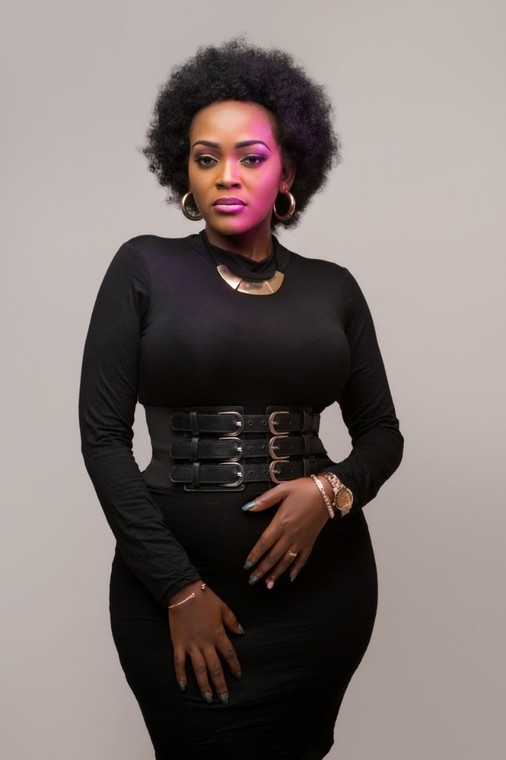 With your great looking body and infectious smile, how do you handle men's advances?
I always have this on my mind. What can a man give me that I don't have? I have seen it all. So it is normal for me to see a man making advances on me.
Do you love being hit on or appreciated?
I love both. I want to dress well and hear a man say something nice to me. About being hit on *laughs), to be honest to you, yes I am married but once in a while, I want to be hit on. This reminds me how beautiful I am. Makes me feel good to know that I can still cause some tension in any man's life.
Rumour had it, a certain city tycoon, is the one behind your lavish lifestyle?
Let me explain this for once an all, Yes before I met my hubby, there was a government big-name official who tried dating me. I remember he bought me a big car and proposed to me. I refused and gave him back his car. Even then he never gave me any money. I work for my money day and night and finance my lifestyle.
Fair enough, let's talk about your charity foundation. Tells us what is Shillo foundation?
Shillo foundation was started up by me two years back. Our main objective is to give back and look after those children who are underprivileged and teach them how to survive. Basically, it is a charity foundation registered here in Uganda.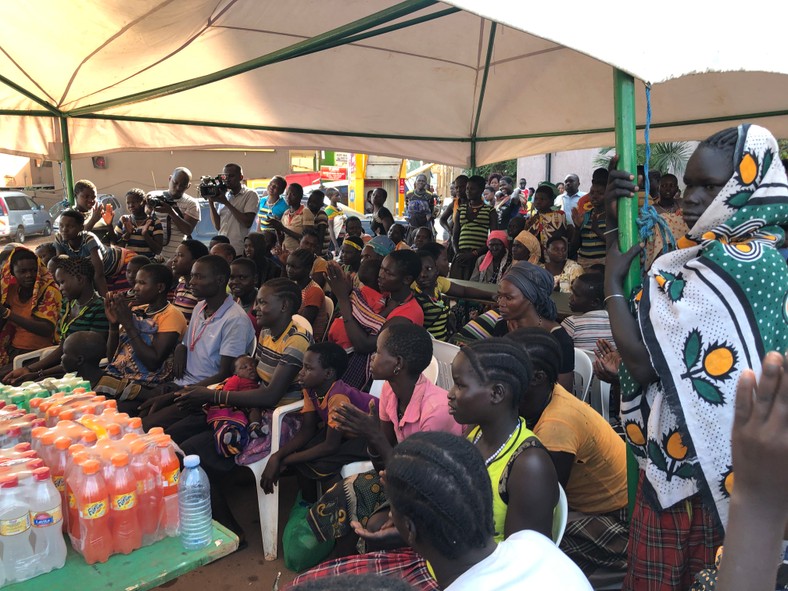 Who is the brainchild behind Shillo foundation?
My self. Like I said when I was growing up, I had the heart of giving. So now that I am mature and can afford fine things in life, I decided to start up. We have so far done charity to so many people out there and we are proud.
What is your biggest success story of Shillo foundation so far?
Haha. Can't remember our biggest project but all I know is right now we are taking care over 30 families in the north and here in Kampala.
How do you see the foundation in the next 5 years?
Good one. In the next five years, I should have built a big home for the elderly especially women and young children with no families. We equip them with vocational skills and see them grow. I must achieve this.