Ugandan musician-turned-MP Bobi Wine has shared photos with Jamaican dancehall and reggae musician Buju Banton.
Wine, flanked by his wife Barbie Kyagulanyi, shared a moment with Banton who was released from prison in December last year after seven years.
Banton was sentenced to ten years in prison in June 2011 after he was convicted of conspiracy to possess cocaine with the intent to distribute.
Bobi wrote on his social media platform that meeting Banton is 'one of the most emotional days of my life'.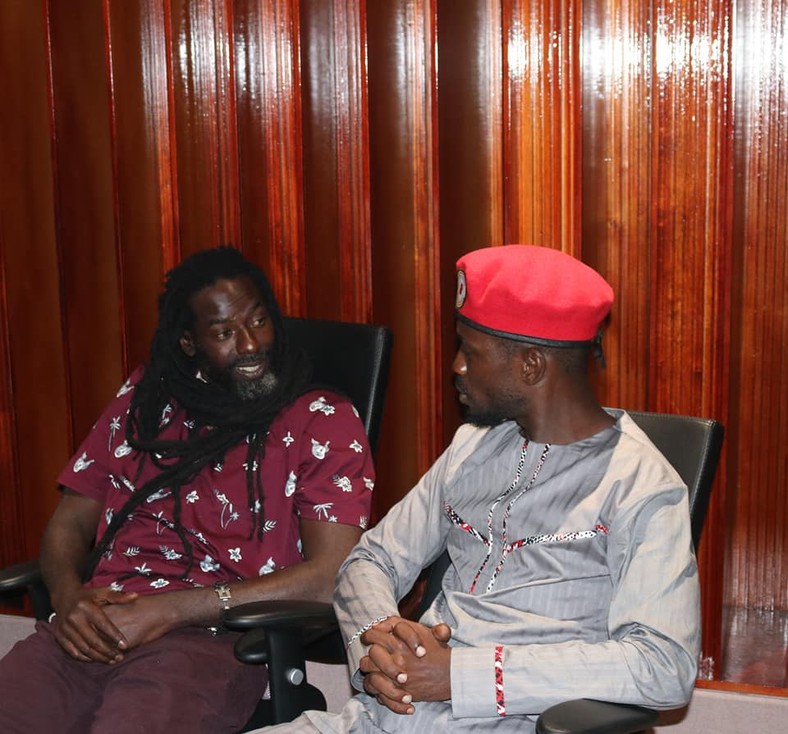 "Meeting my childhood idol, a man who inspired me so much as I grew up was one of the best experiences I could ask for. I saw him. I touched his skin. We had a conversation. I can confirm that Buju Banton is free, alive and well," he wrote on Facebook.
"Buju Banton the great! It was very pleasant to see that the seven years he spent in jail did not break him. As a matter of fact, he is even stronger! He reminded me that jail is part of the price those who fight for freedom must pay before things get better. What a man!"
Last year, Buju Banton described his time in prison as "traumatizing not just on myself, but on my family as well as emotionally draining".
Wine was also brutally arrested and allegedly tortured by Ugandan soldiers after his arrest in mid-August.