Tanzania singer Ali Saleh Kiba popularly known as Alikiba states that he does not need Bodyguards in order to be assured of his safety whenever he is going to public places.
The Mwana hit-maker argues that being a celebrity doesn't mean that you have to walk around with a group of bodyguards to be secure, as anyone who wants to harm you can do that even with your security team present. Kiba added that he believes, God is the greatest protector of all times.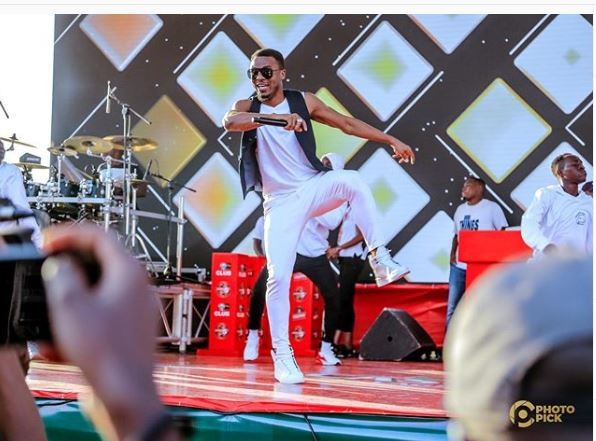 Alikiba
"I don't need Bodyguards, sihitaji bodyguards kama mtu anataka kuja kuniua anaweza akaniuwa hata nikiwa na Bodyguard 30, anaweza kaua bodyguard wakwanza wa pili mpaka amalize na mimi. So mimi I don't see the point na vile vile sipendi kwa maana Imani yangu hainiruhusu kufanya vitu kama vile kwa sababu I believe nalindwa na watu na katika yoye nalindwa na mwenyezi mungu. Kwa maana hata huyo bodyguard analindwa na mungu. So I don't see the point. Hata nikiwa na maboardguard 100 haisaidii kitu, mtu akitaka kuniua ataniua tu, mimi sihitaji maboardguard kwa sababu nalindwa na Mungu" said Alikiba.
WCB Bodyguards
Contrary to Alikiba's stand, his main rivals at WCB are known for walking around with more than four Bodyguards whenever they are stepping out.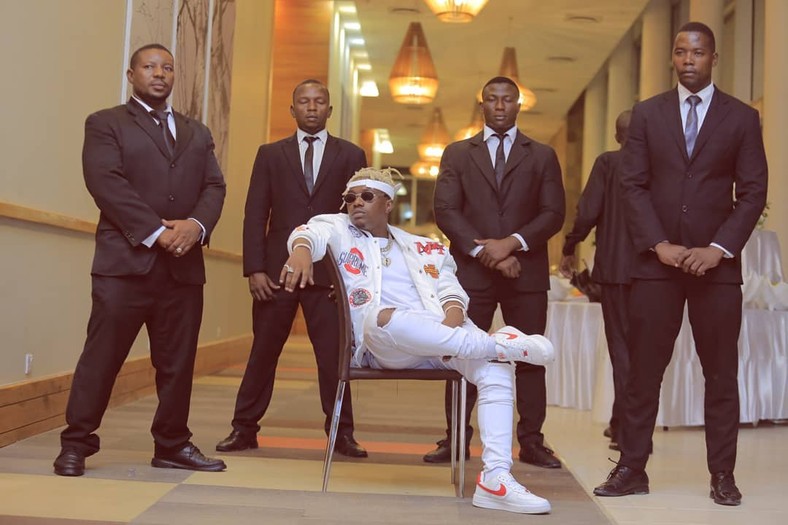 Rayvanny with his Bodyguards
An artiste like Harmonize has been attacked by fans more than 5 times on stage forcing Bodyguards to intervene to save the situation.
Diamond Platnumz made Mwarabu fighter one of the most sought-after bodyguards in East Africa for the period he worked for him.
Is it a must for a celebrity to have bodyguards?