The rapper behind "Bodak Yellow," Cardi B, is a stripper-turned-rap star, with a stint as a reality TV star and Instagram influencer in between. She's the first female rapper to reach the No. 1 spot on the chart as a solo artist sinceLauryn Hill in 1998 .
Here's how the 26-year-old rose to the top of the rap game.
Her real name is Belcalis Almanzar.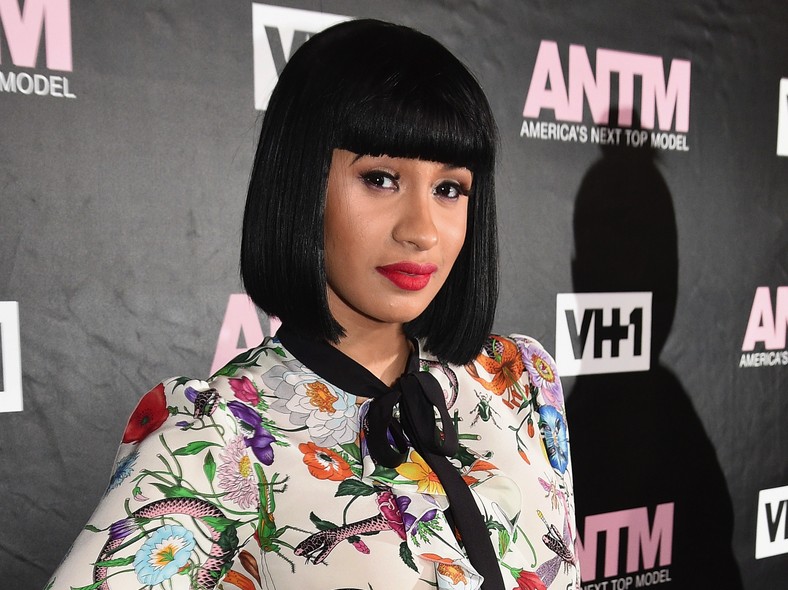 BusinessInsider USA Images
Bryan Bedder/Getty Images for VH1
Cardi B's parents named herBelcalis Almanzar. She was raised in the South Bronx area of New York, but spent a lot of time at her grandmother's home in Washington Heights when she was growing up.
"I live in a beautiful condo, its very big, its very beautiful, but its so empty and boring," Cardi B told The Fader . "My grandmas house is very, very tiny but it's just a certain happiness there."
She's famous in New York, but she lives in New Jersey.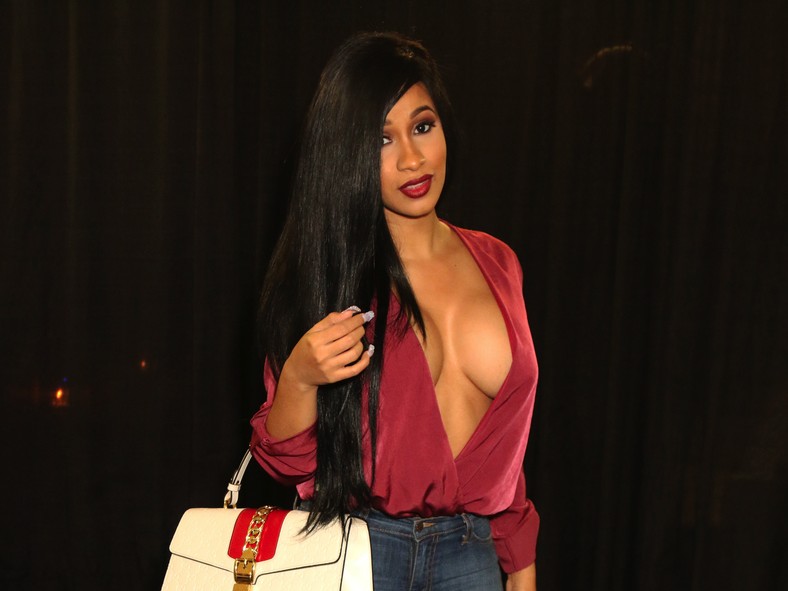 BusinessInsider USA Images
Walik Goshorn/MediaPunch/IPX
Her distinctive New Yawk accent makes her an important part of the city's constellation of hip-hop artists. But she prefers to live in Edgewater, New Jersey, and commute to New York City.
Why? The rent, of course. She told The Fader that she lives there because she pays about halfof what she would pay for an apartment the same size in the city.
She's a former exotic dancer.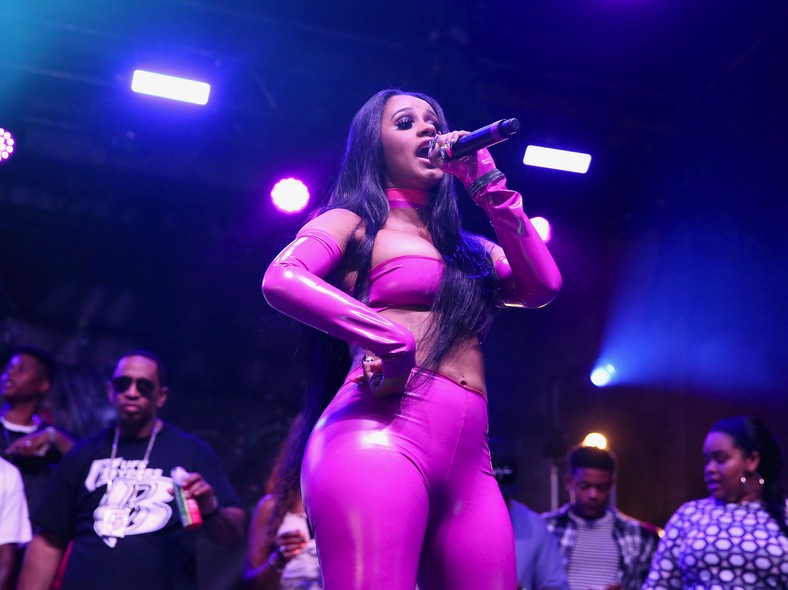 BusinessInsider USA Images
Rob Kim/Getty Images for BACARDI
After dropping out of college, Cardi B worked for a few years as an exotic dancer. She also gained an Instagram following for her unfiltered attitude about it, and madecommercials for a chain of stores that sells sex toys .
Read more: 14 celebrities who used to be strippers
She has a lot of followers on social media.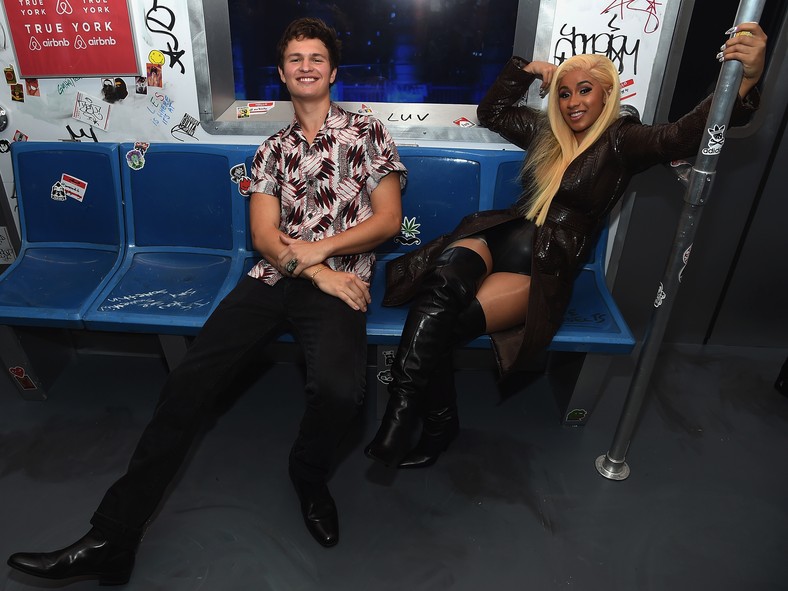 BusinessInsider USA Images
Jamie McCarthy/Getty Images for Airbnb
The rapper has 34.9 million followers on Instagram , and millions more on Facebook and Twitter .
In 2015, she'd built her following to be large enough that she quit exotic dancing and made a career as an Instagraminfluencer and club host.
Her name comes from the Bacardi liquor company.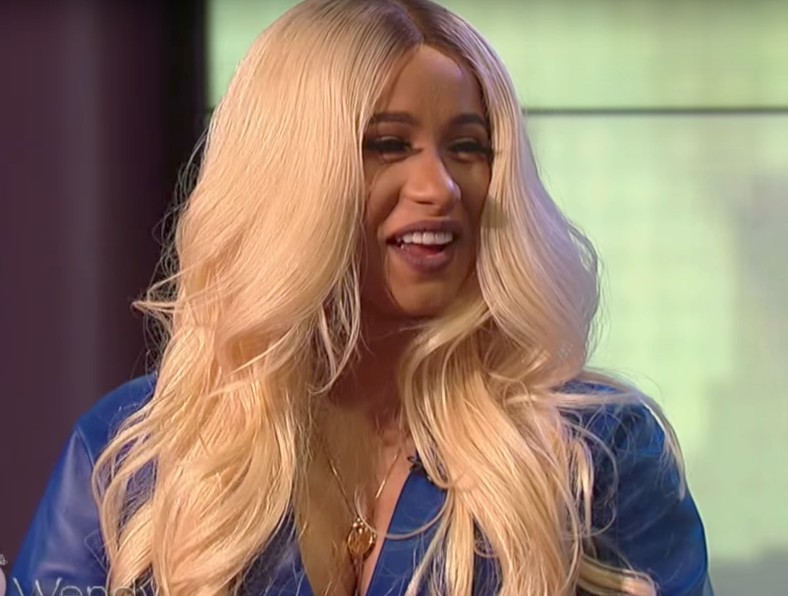 BusinessInsider USA Images
Wendy Williams/YouTube
"My sister's name is Hennessy, so everybody used to be like, 'Bacardi' to me," she told Wendy Williams . "Then I shortened it to 'Cardi B.' The 'B' stands for whatever, depending on the day."
She starred on the VH1 show "Love & Hip Hop: New York" starting in 2015.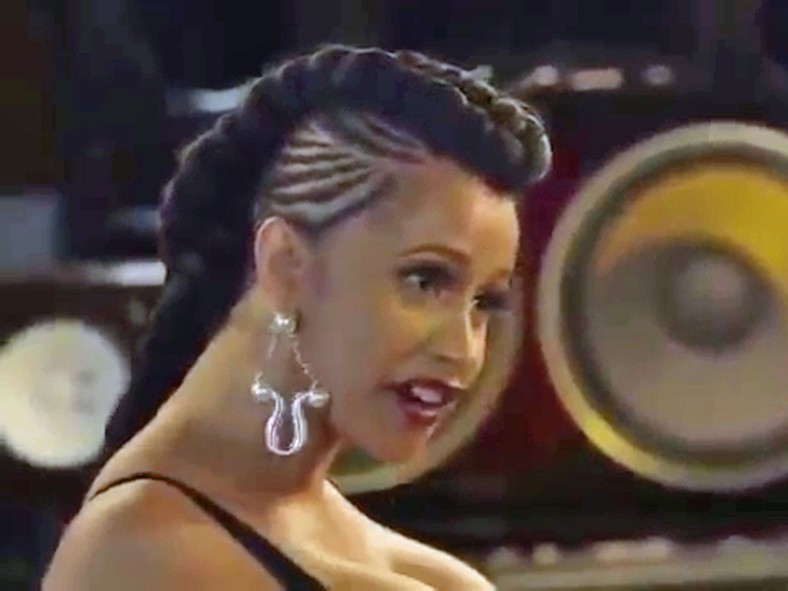 BusinessInsider USA Images
VH1
Her two seasons on the show six and seven were the launching pad for her rise to fame.
One of her signature , much-memed lines was "A girl have beef with me, she gon' have beef with me... [dramatic stare] foreva."
She left the show to work on her music and adapted the line into a song titled "Foreva."
Her first full-length album was a mixtape called "Gangsta B---- Music, Vol. 1."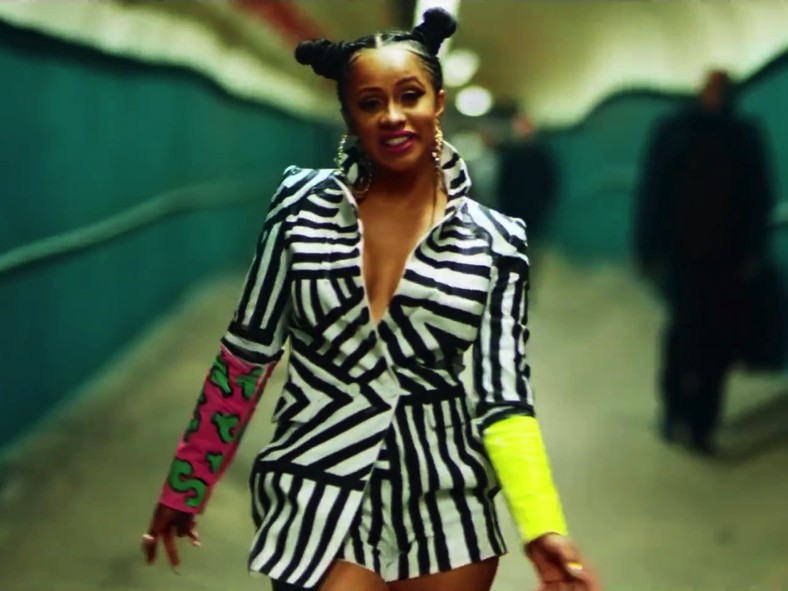 BusinessInsider USA Images
CardiBVEVO
She released it in March of 2016 and it receivedgood notices inhip-hop publications. She released a sequel in January 2017.
"Bodak Yellow" was her first commercial single.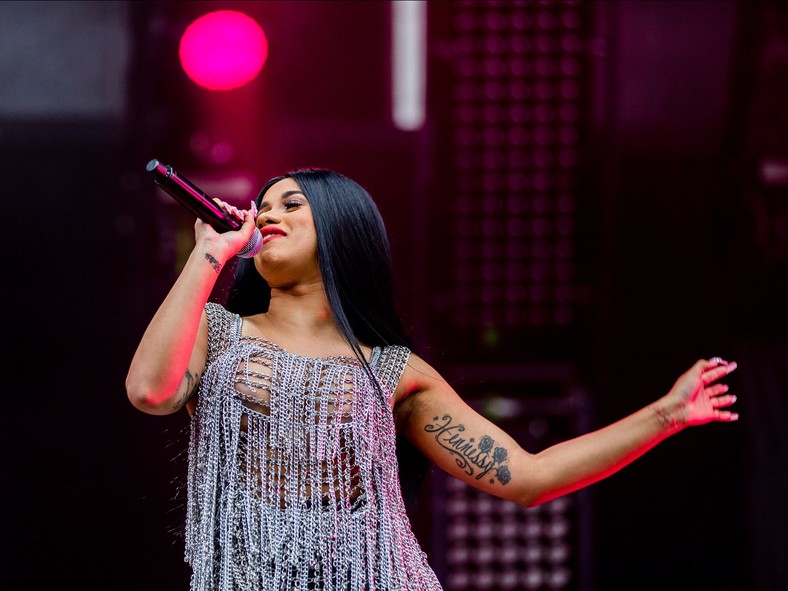 BusinessInsider USA Images
Michael Zorn/Invision/AP
It was released with Atlantic Records in June 2017 as a digital download and crept up the hip-hop charts.
The song, like many rap songs, is about her work ethic and climbing to the top .
She struggles with the tension between art and commerce.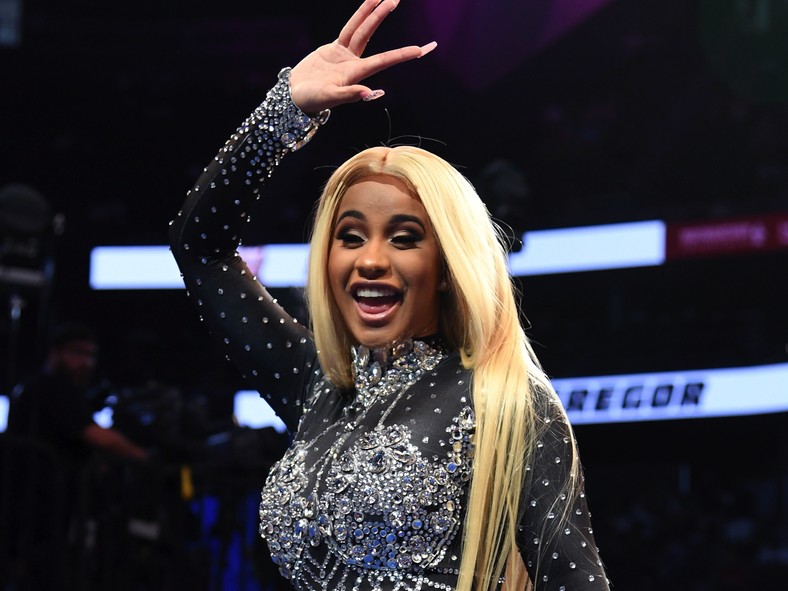 BusinessInsider USA Images
Ethan Miller/Getty Images
Like many artists, Cardi B has two desires: to produce great work and to make a lot of money.
She's open about her philosophy of making songs that fit on the radio and would get a lot of listeners.
"There are so many great New York artists that be like, 'Oh this new music is trash, this and that.' Well, unfortunately for you, it's what's selling," she told The Fader . "You gotta follow the trends, it is what it is. At the end of the day, you need to be with what sells."
But she's ambivalent about it.
"Sometimes it kinda crushes me because I wanna do music like how I like, but if its not selling and its not gonna work, then Ill change my sound," she said. "I have a passion for music, I love music. But I also have a passion for money and paying my bills."
Read more: Cardi B posted an explosive rant demanding to know what the government is doing with her tax money: 'I want receipts'
At the 2017 BET Hip Hop Awards, she tied with DJ Khaled and Kendrick Lamar for the most nominations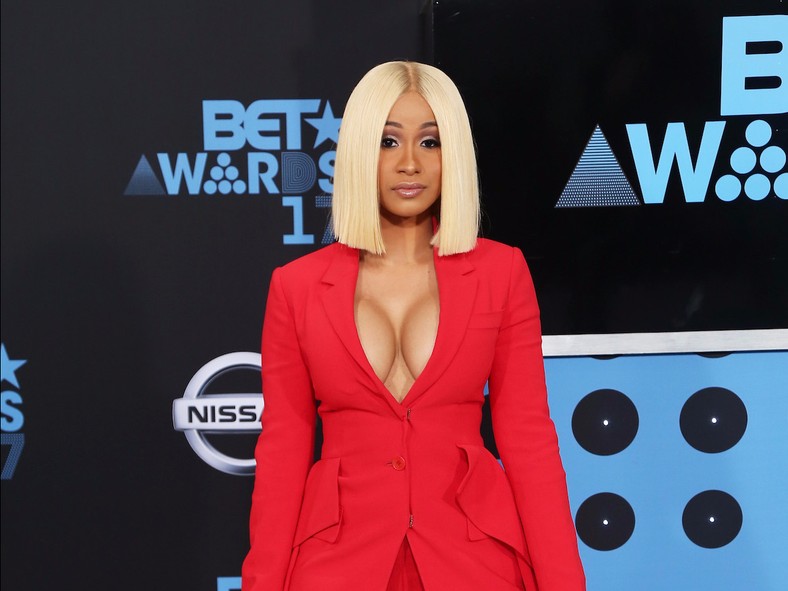 BusinessInsider USA Images
Maury Phillips/GettyImages
Cardi B earned nine nominations, the same number of two of hip-hop's biggest names. The noms included best new artist, single of the year, best hip-hop video, MVP of the year, hotticket performer, hustler of the year, best mixtape, impact track, and the made-you-look award.
She ended up winning five, and later took home four at the 2018 award show.
She adapted "Bodak Yellow" into Spanish.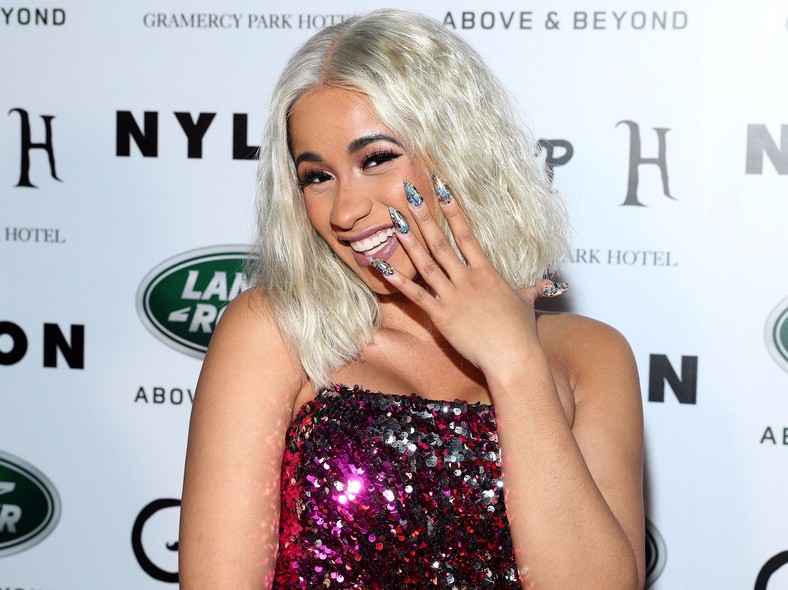 BusinessInsider USA Images
Rob Kim/Getty Images
On Instagram, she released a Spanish-language version of the song . She said it was for her father's side of her family, who don't all speak English.
It topped the charts in September 2017.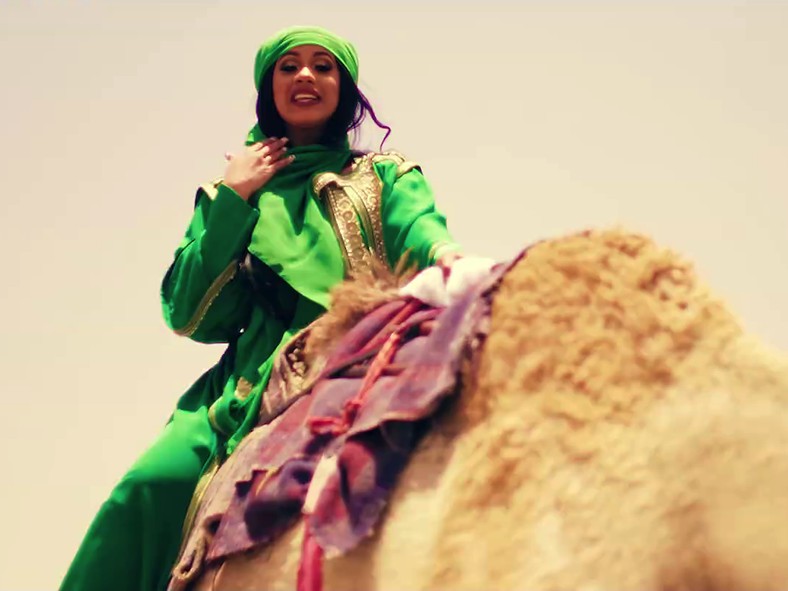 BusinessInsider USA Images
Cardi B/YouTube
On September 25, 2017, "Bodak Yellow" toppled Taylor Swift's "Look What You Made Me Do" on the Billboard Hot 100 chart.
Cardi Bbecame the first female rapper to top the chart solo in 19 years .
A lot of other female rappers are fans.
BusinessInsider USA Images
Erika Goldring/Getty Images for Bud Light
When she hit the No. 1 spot, Cardi B got props from her peers.
"Congratulations to a fellow NEW YAWKA on a RECORD BREAKING achievement. Bardi, this is the only thing that matters!" tweeted Nicki Minaj .
"Congratulations @iamcardib for having a #1 record in the country that's not as easy as it seems," wrote Missy Elliott .
Taylor Swift sent her flowers.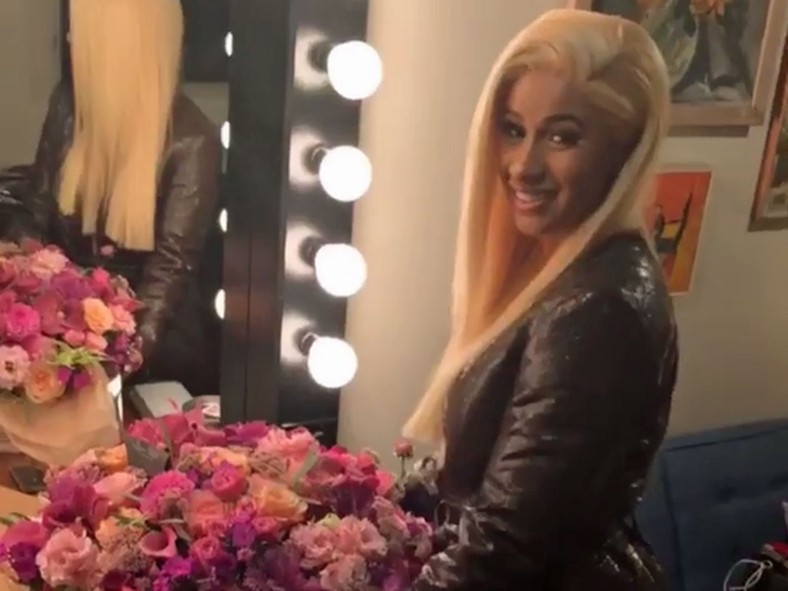 BusinessInsider USA Images
iamcardib/Instagram
Swift seems OKwith the whole chart-toppling thing. She sent Cardi B a bouquet of flowers, which Cardi B posted a picture of on Instagram .
"Sooo beautiful and lovely .Thank you @taylorswift for the flowers," she wrote. "And I freaking love your music."
Cardi B's 2017 highlights didn't stop there. She secretly got married to Migos member Offset in September of that year.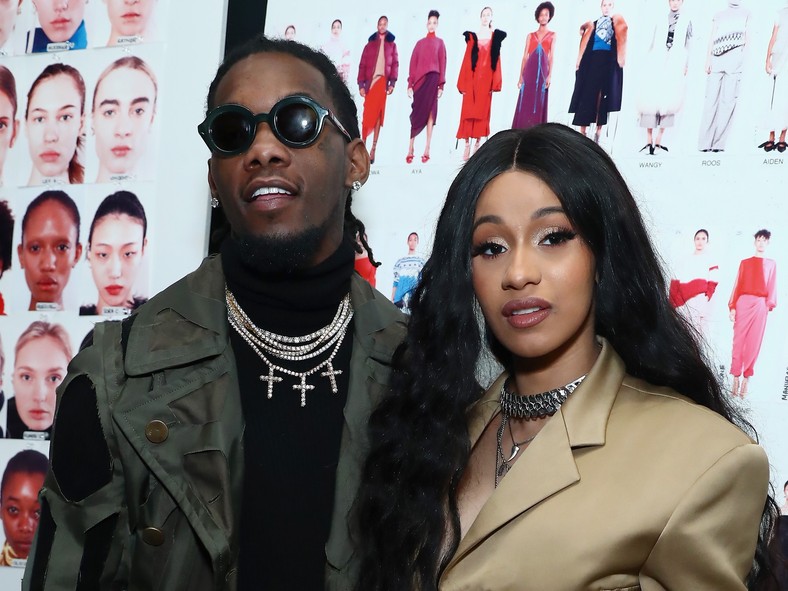 BusinessInsider USA Images
Astrid Stawiarz/Getty Images
She didn't reveal the news until a year later. At the 2018 BET Awards, Offset casually referred to Cardi as his "wife. "
"There are so many moments that I share with the world and then there are moments that I want to keep for myself," she wrote shortly after. "Getting married was one of those moments! Our relationship was so new breaking up and making up and we had a lot of growing up to do but we was so in love we didn't want to lose each other."
According to the rapper, the pair just " woke up and decided to get married" and she didn't have a dress, makeup, or ring.
She wrapped up 2017 by releasing her first single since "Bodak Yellow," titled "Bartier Cardi."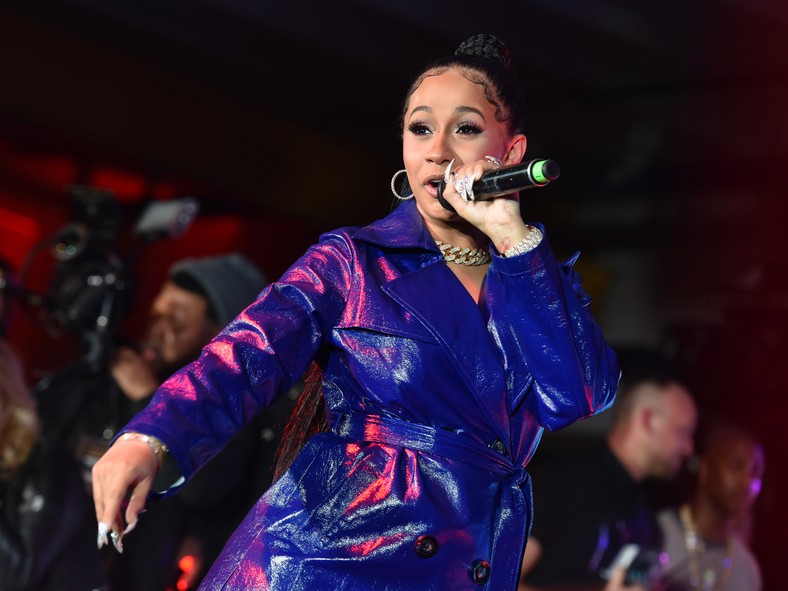 BusinessInsider USA Images
Daniel Boczarski/Getty Images
The track also featured rapper 21 Savage and peaked at No. 14 on the Billboard Hot 100.
In April 2018, Cardi B performed on "Saturday Night Live" and revealed that she was pregnant with her first child.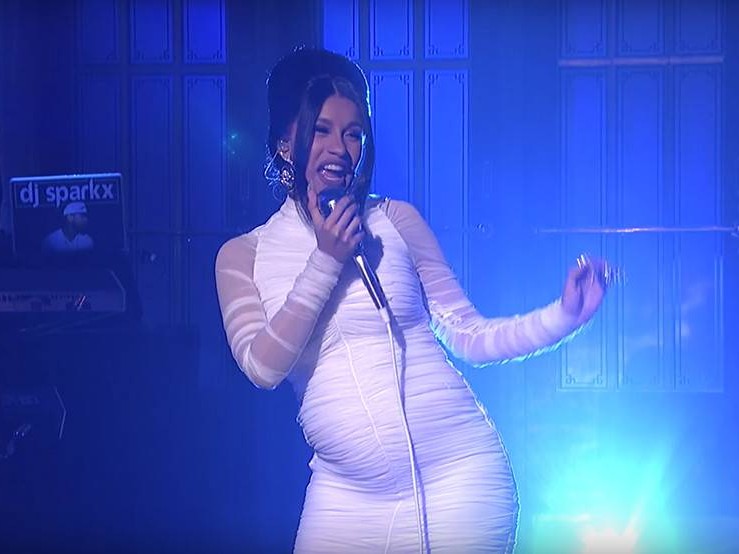 BusinessInsider USA Images
NBC
"I started winning when the whole world was doubting on me," she wrote on Twitter. "Think imma lose with my little baby counting on me?"
Two months later, she threw a lavish baby shower that reportedly took 40 people and two days to construct . The theme was "Bronx fairy-tale," and included an abundance of pink and white decor.
On July 10, 2018, she gave birth to baby Kulture Kiari Cephus.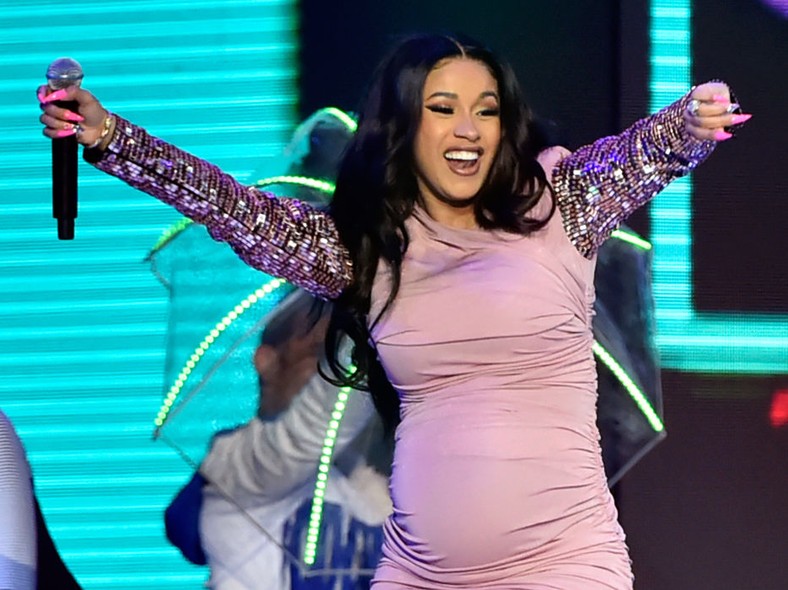 BusinessInsider USA Images
David Becker/Getty Images
Fans were thrilled by the news and showered her with congratulatory comments on social media.
After giving birth, Cardi B also decided to prioritize motherhood and dropped out as the opening act of Bruno Mars' tour .
Her road to fame has involved a fair share of controversies, though.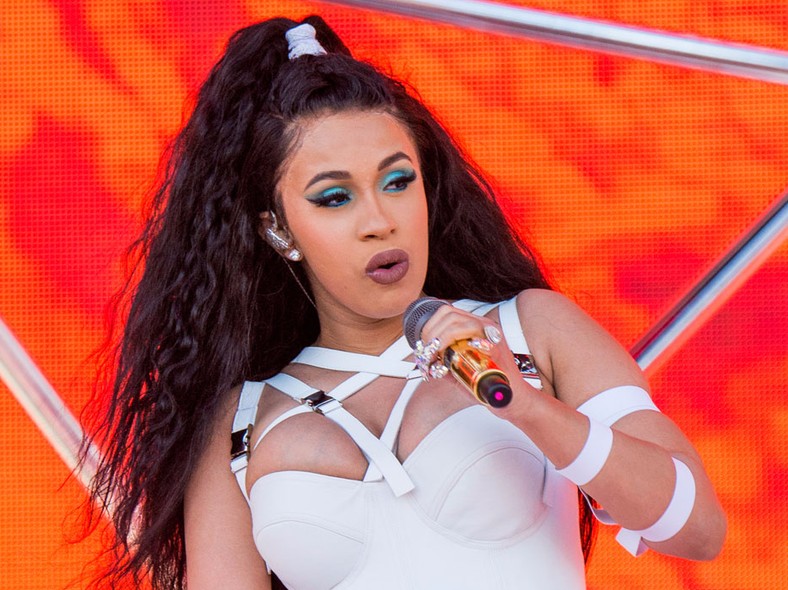 BusinessInsider USA Images
Amy Harris/Invision/AP
After attending the 2018 Met Gala with Offset, Cardi B's entourage allegedly attacked a fan who asked the rapper for an autograph . A few months later, she reportedly turned herself into police over charges that she ordered an attack on two bartenders at a strip club in August .
The dispute that has created the biggest headlines involves fellow New York rapper Nicki Minaj. For months, the two denied that there was any beef between them , but the tension reached a boiling point during a brawl at New York Fashion Week in September 2018.
Cardi B reportedly threw her shoe at Minaj , claiming the rapper spoke ill of her child.
Since then, the women have continued to take jabs at each other on social media.
She continues to delight fans with her candid responses during interviews and jaw-dropping performances.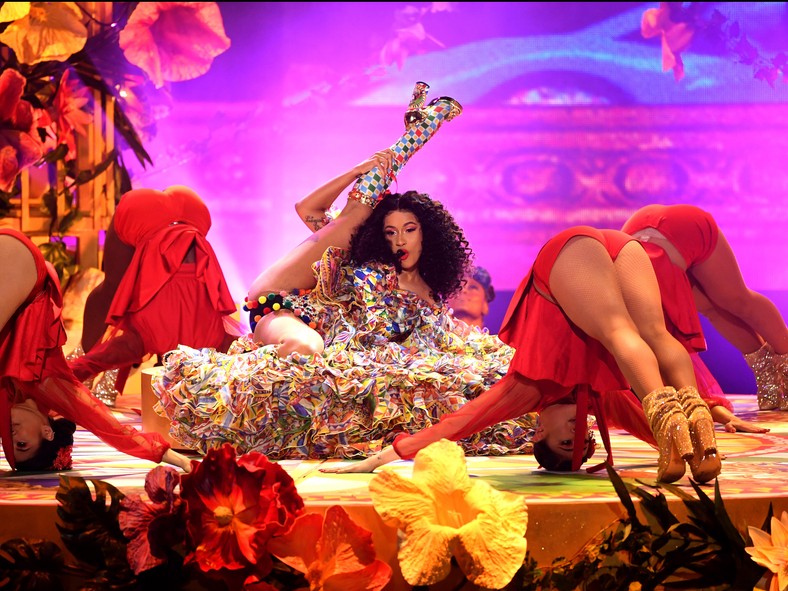 BusinessInsider USA Images
Getty Images
During an appearance on ABC's "Jimmy Kimmel Live," Cardi B spoke openly about her childbirth experience. Although she said that motherhood is "the best" and the happiness her daughter has brought her makes her want to "do this over and over again," Cardi B admitted that giving birth was far from painless.
"She broke my vagina," the 26-year old said of daughter Kulture.
Now, Cardi B's net worth is estimated to be $8 million and counting.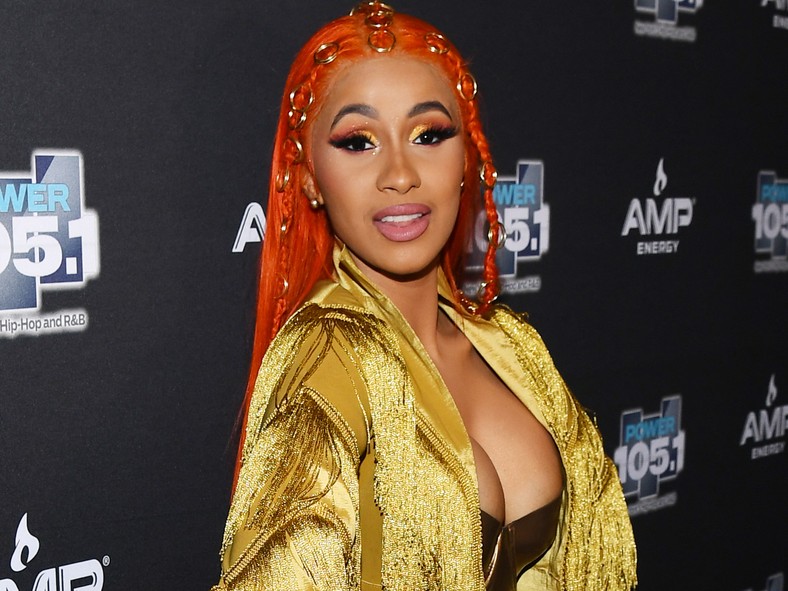 BusinessInsider USA Images
Dave Kotinsky/Getty Images for Power 105.1
It's the result of chart-topping songs, endorsements, public appearances, and performances.
She also got behind the wheel for "Carpool Karaoke" with James Corden.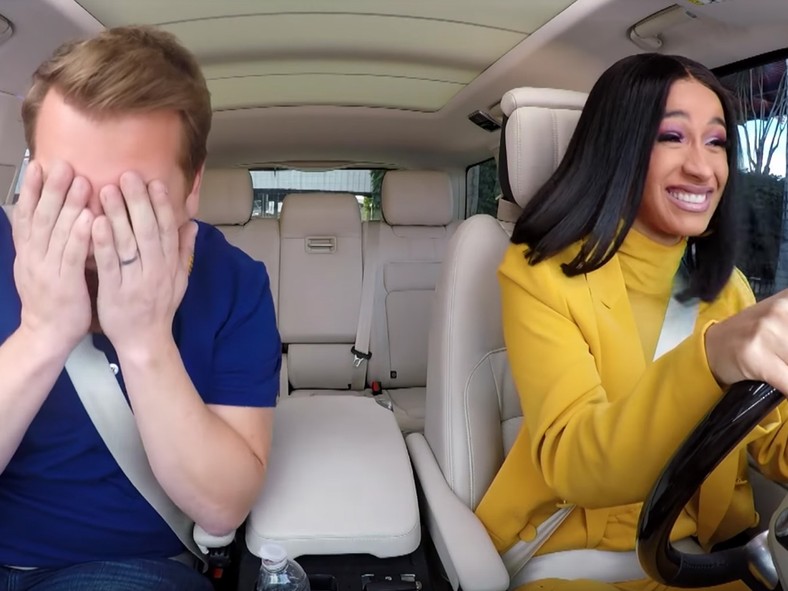 BusinessInsider USA Images
CBS
She doesn't know how to drive, so it's not surprising that the rapper crashed into several cones . And despite not having a driver's license, she still owns five vehicles.
Cardi B also released a NSFW music video for her song "Money."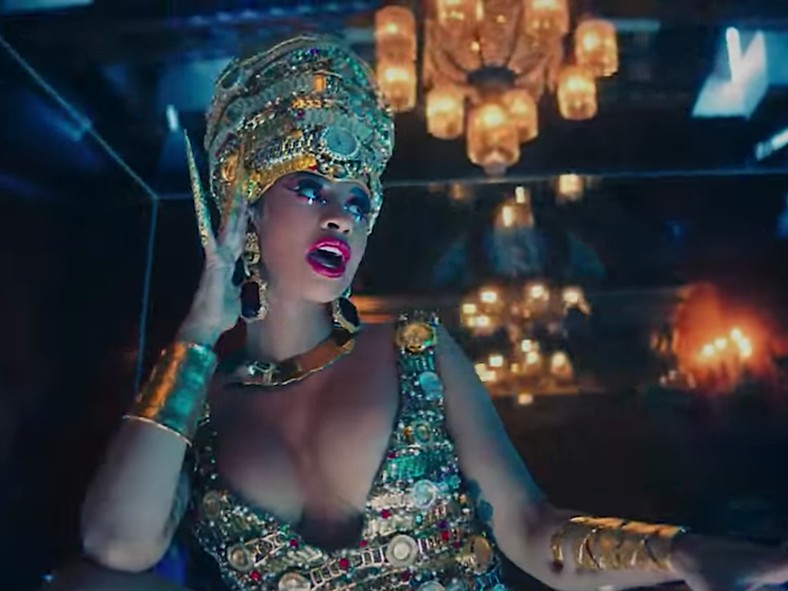 BusinessInsider USA Images
Cardi B/YouTube
The track was included on a deluxe version of her "Invasion of Privacy" album. The music video showed Cardi breastfeeding her daughter, Kulture, and playing the piano without clothing.
2019 will be another big year for the chart-topping rapper.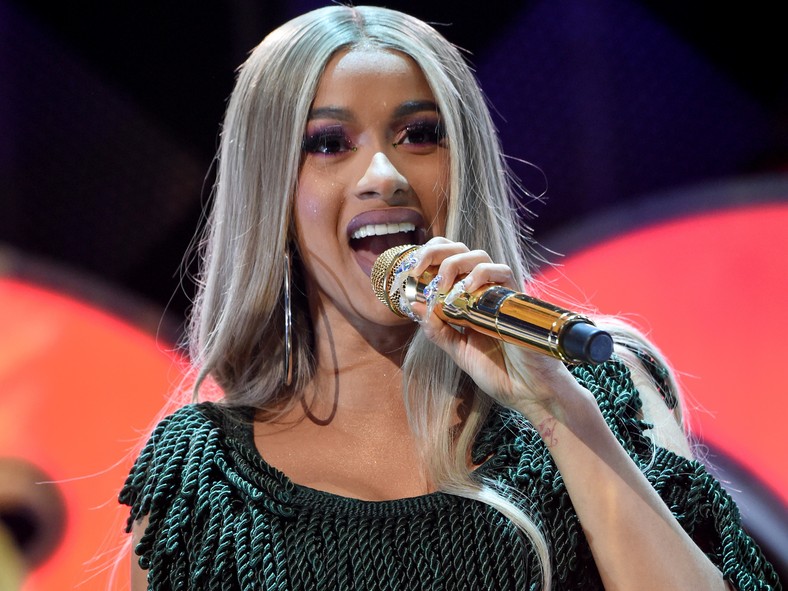 BusinessInsider USA Images
Kevin Mazur/Getty Images for iHeartMedia
She's nominated for five awards at the 2019 Grammys, including record of the year, album of the year, and best rap album.
Cardi B will also be releasing new music.
"Of course there's going to be an album in 2019," she said during an Instagram live . She also hopes to release it around the time that "Invasion of Privacy" came out, which was in April 2018.
"I don't know how possible that's going to be because I feel like I'm going to be extremely, extremely busy," she added.
Visit INSIDER's homepage for more.